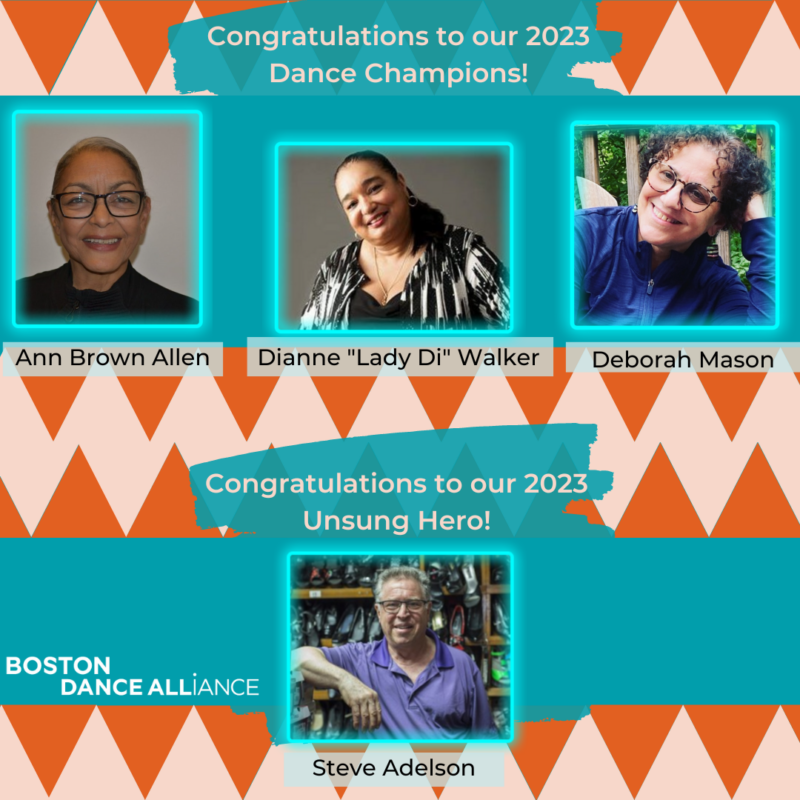 Join us on Thursday June 15, 6:30 PM at Arts at the Armory in Somerville
for a Night to Remember!
Registration is Open!
Can't make it in person? Join us by livestream!
You can help Boston's dance community thrive!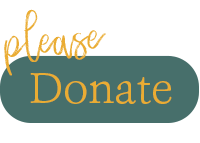 Image: Congratulations to our 2023 Dance Champions! Congratulations to our 2023 Unsung Hero! on bright background with orange chevrons and turquoise stripes; at the top left is a headshot of Ann Brown Allen, a Black woman with her hair pulled back and dark glasses; at top center a headshot of Dianne "Lady Di" Walker, a Black woman wearing a loose black and white shirt over a black camisole, her head tilted to the left; to the left a headshot of Deborah Mason, a fair-skinned woman with round tortoise rimmed glasses and curly dark hair, wearing a blue zip-up jacket, her head tilted to the right. All champions have bright smiles as they look at the camera; in the bottom center a headshot of Steve Adelson in a purple shirt leaning on a counter top in front of shelves with dance shoes.
Image: Donate button