Your won't want to miss the 2020 Boston Dance Alliance Gala!
Join us in Central Square Cambridge the evening of  St. Patrick's Day, Tuesday, March 17, 2020.
We will honor two wonderful women who have done so much for our community.
Margot Parsons is the 2020 Dr. Michael Shannon Dance Champion!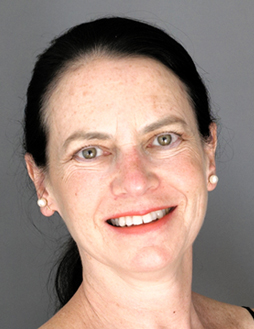 Margot Parsons is founder and lead choreographer for Dance Visions, Inc., which celebrated its 35th anniversary in 2017. Margot is a longtime ballet teacher at Boston College and Boston University, and an in-demand guest teacher at many other venues across the Boston community.
Originally trained in Chicago, she studied and danced in New York with famous teachers including Maggie Black, Richard Thomas, and Barbara Fallis, at the Harkness School, and at the Graham Studio. She has studied choreography with Anna Sokolow and Bessie Schoenberg.  She was invited to dance with Ballet Theater, Agnes de Mille, and Pearl Lang; she performed with numerous companies in New York City including Choreoconcerts, Larry Richardson, Yuriko, The Ballet Ensemble of New York, and in the City Center production of the "King and I."  In Boston she has performed with Ken Pierce Baroque Dance Company and with the original cast of "A Dancer's Christmas and as a producer created programs such as "Dancers at the Robsham" and "Dance on the Top Floor."
Myran Parker-Brass is the 2020 BDA Unsung Hero!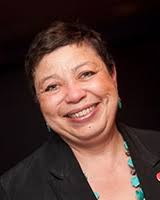 Former Executive Director for the Arts for the Boston Public Schools, Myran has spent her professional life creating and managing arts programs and engaged in arts advocacy. During her tenure at BPS she created initiatives to increase access, equity and quality for all students, and expanded dance activity across the school system, nurturing both students and the teaching artists who serve them. She also shepherded the creation of Raise the Floor! Boston Dance Alliance's special initiative to provide our wonderful portable dance floor to BPS  free of charge.
Myran is an in-demand arts consultant, and throughout her long career has shared her expertise with  many boards of directors and agencies. A well-regarded classical and jazz singer who has appeared with the Boston Pops, she is not technically "unsung," but we will be happy to sing her praises!
PLUS
Dancing representing the work of these great honorees, performances by 2020 Boston Dancemakers Residency grantees Jean Appolon and Jessie Jeanne Stinnett and, in honor of St. Patrick's Day, Rising Step Irish Dance Company.
Both restaurant and theater are accessible to people with disabilities, contact dcash@bostondancealliance.org with any accommodation concerns.
Registration will be open soon. It's going to be a great time, and we hope to see you there!