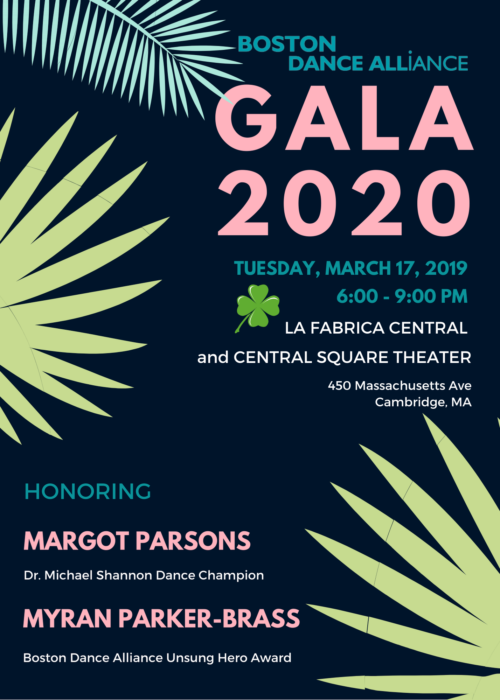 Join us for the best celebration of the season as we honor Margot Parsons as Dr. Michael Shannon Dance Champion and Myran Parker-Brass as the 2020 BDA Unsung Hero!
The evening of St. Patrick's Day begins with a buffet dinner at La Fabrica Central, recently named by the Boston Globe as one of the "most romantic restaurants" in the region. After that, at the Central Square Theatre we will enjoy performances by DanceVisions Inc., Students of the Orchard Gardens K-8 School under teaching artist Jason Jordan, choreography by 2020 Boston Dancemakers Residency grantees Jean Appolon and Jessie Jeanne Stinnett, and in honor of St. Patrick's Day, Rising Step Irish Dance Company.
You won't want to miss this, and Early Bird ticket pricing is only available until Sunday March 1.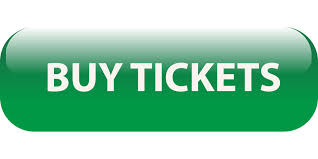 PLUS check out the great tickets (Riverdance! Alvin Ailey!), restaurant gift certificates, photo session, family fun and more in the BDA silent auction. Click here for offers  and check back often, as we will add new items until the day of the gala!
Got something you'd like to donate to help Boston Dance Alliance help dance thrive across our community? Email dcash@bostondancealliance.org and thank you!