Congratulations to 2021-22 Boston Dancemakers Residency grantees,
Laura Sánchez and Kimberleigh Holman!
We can't wait to see their work unfold over the coming year.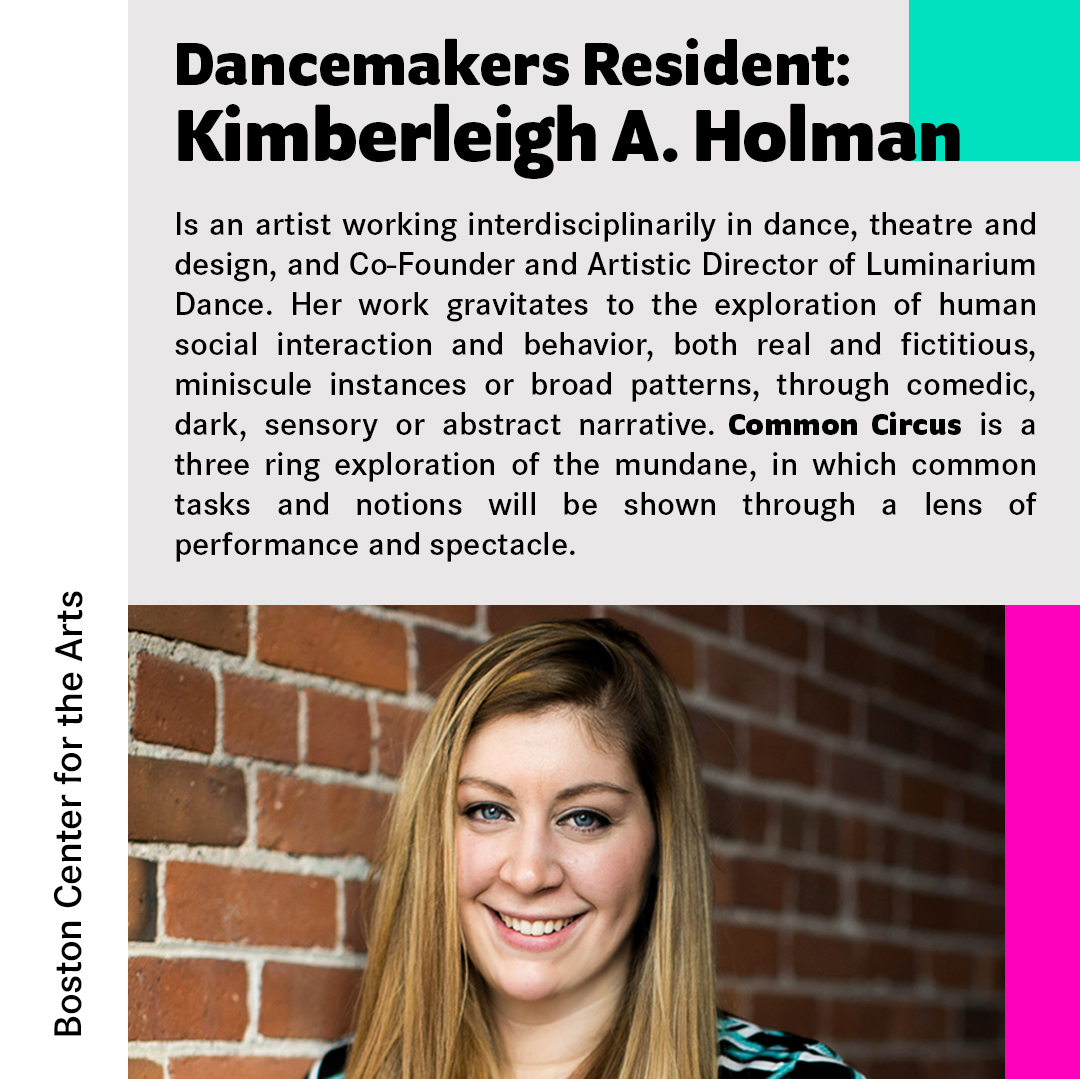 The Boston Dancemaker Residency program, a partnership between Boston Dance Alliance and Boston Center for the Arts, is made possible in part by the Aliad Fund.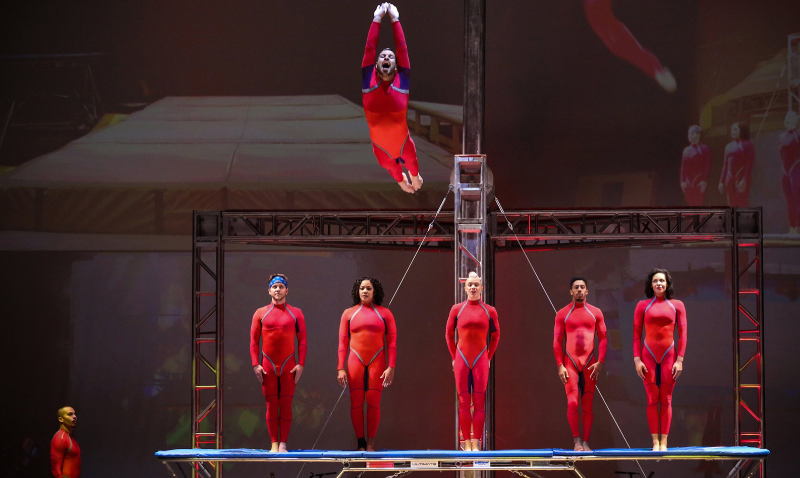 STREB Extreme Action Company re-visits its roots with a retrospective that highlights experimentation with equipment from the 70s to now.  Performances will be at Jacob's Pillow's Leir Stage on August 18th-22nd.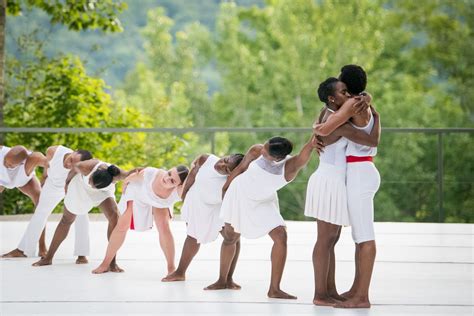 Missed Dallas Black Dance Theater's live performance at the Pillow last week? No worries! Stream the show live from your home and marvel in choreography by Darrell Grand Moultrie. Online premiere is August 19th at 7:30 pm and it will be available to watch through September 2nd.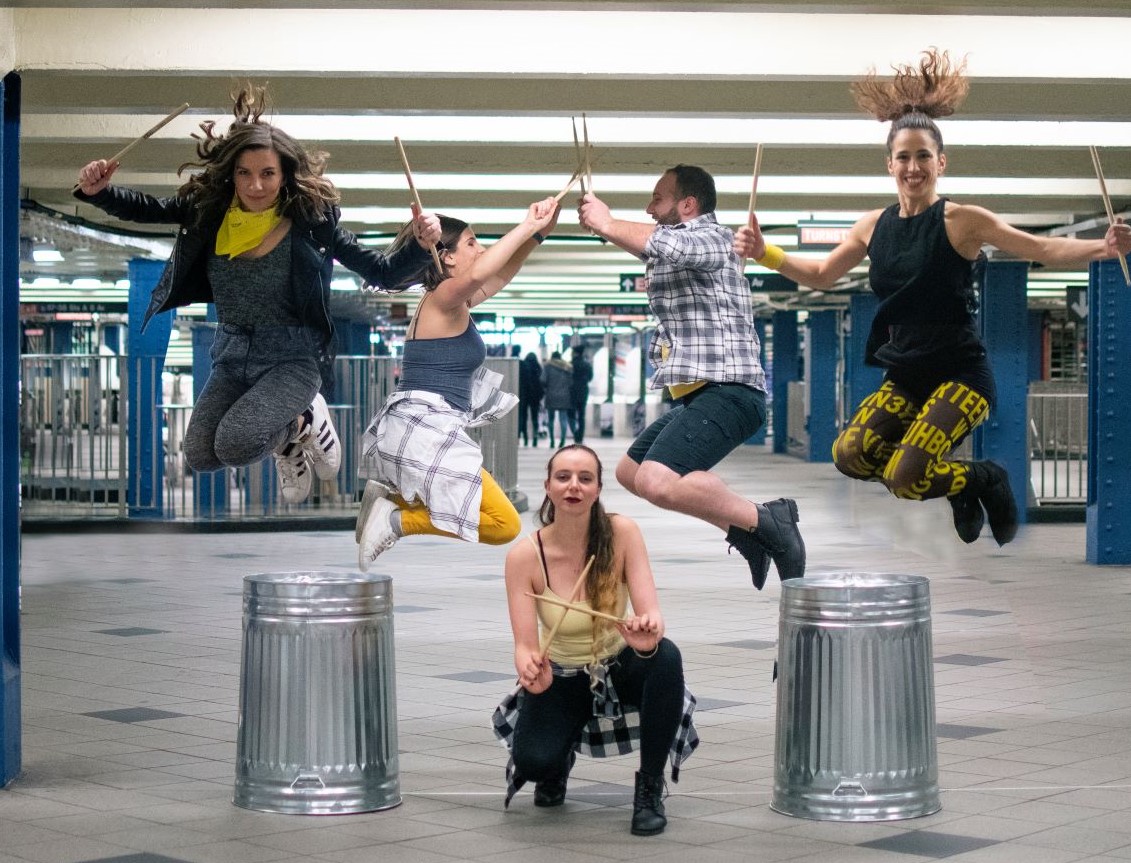 Come enjoy the end of summer with DrumatiX's Rhythm Delivered, an interactive, humorous family-friendly show combining tap dance, body percussion, and creative drumming. Performances will be August 21, 22, 28, and 29 from 2-3 pm in Salem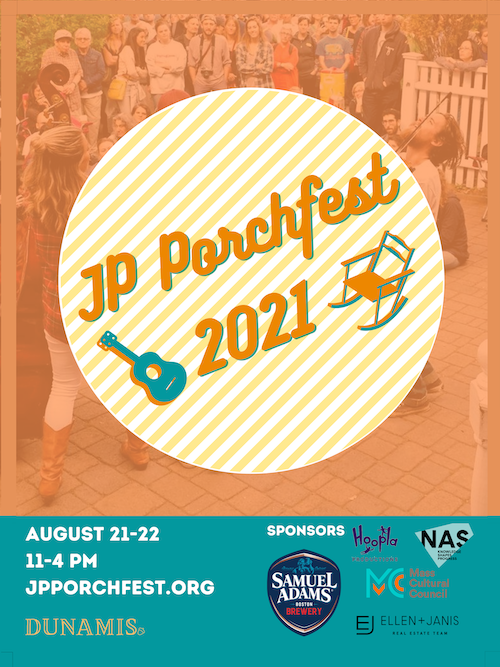 JP Porchfest is on with a two-day festival of both live and virtual performance from August 21-22. Check out the map and schedule here and enjoy some neighborhood art!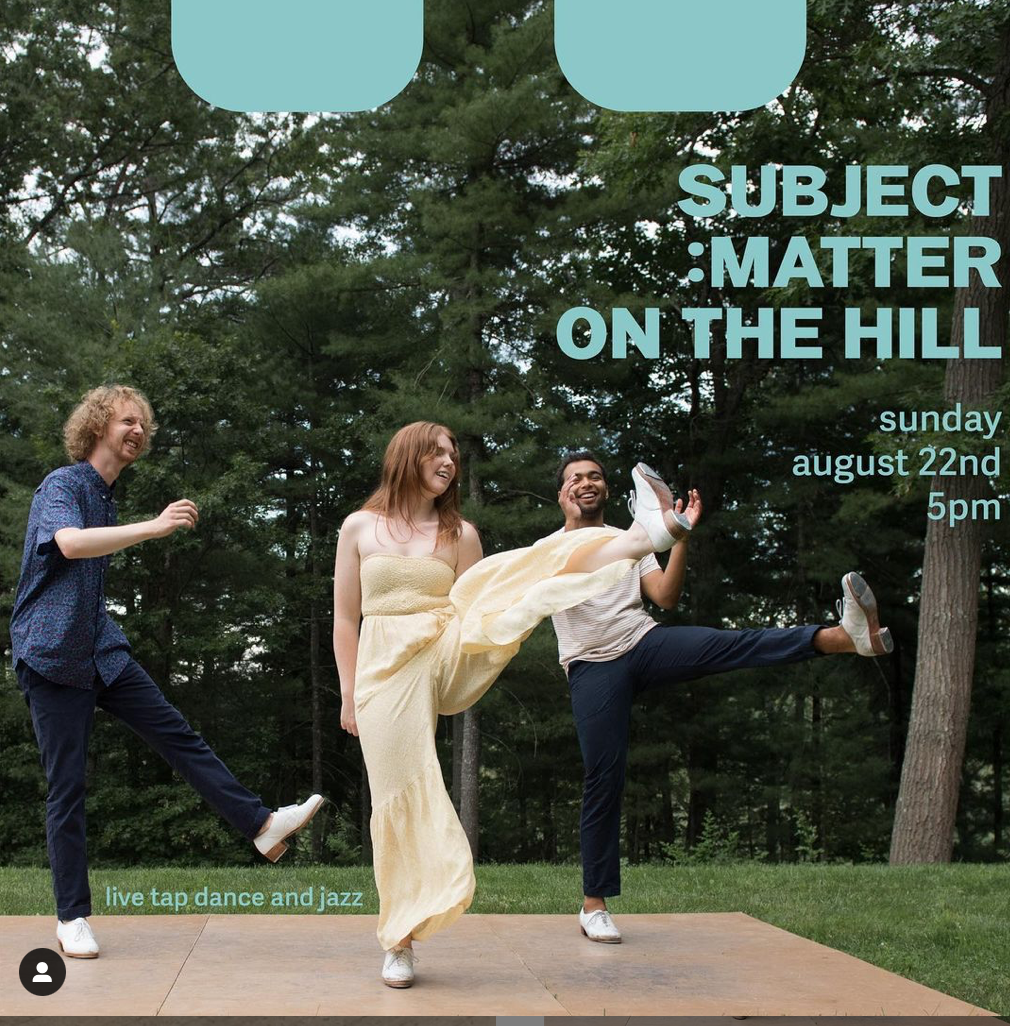 Join Subject:Matter Tap for an outdoor performance at Arts on the Hill in Wayland! They will perform two sets accompanied by live music: "Songbook" and one improvised with the band. The show will be August 22nd from 5:30-7:30 pm.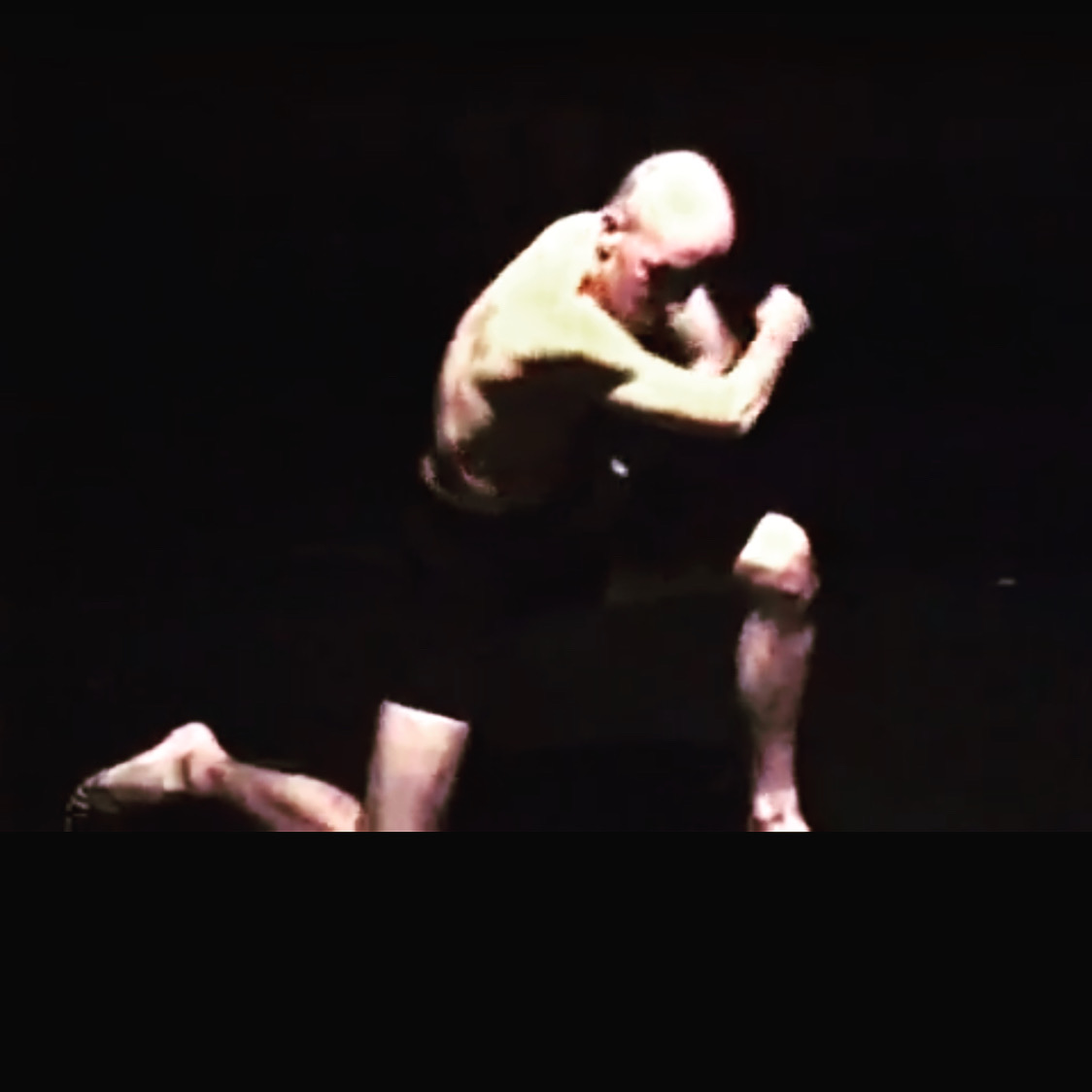 For our Maine folks: Check out Small All, a one day dance festival at Peaks Island curated by Brian Crabtree. Performances will be August 22nd with one show at 2 pm at Daniel St. and Central Ave. and another at 6 pm a the Lion's Club Playhouse.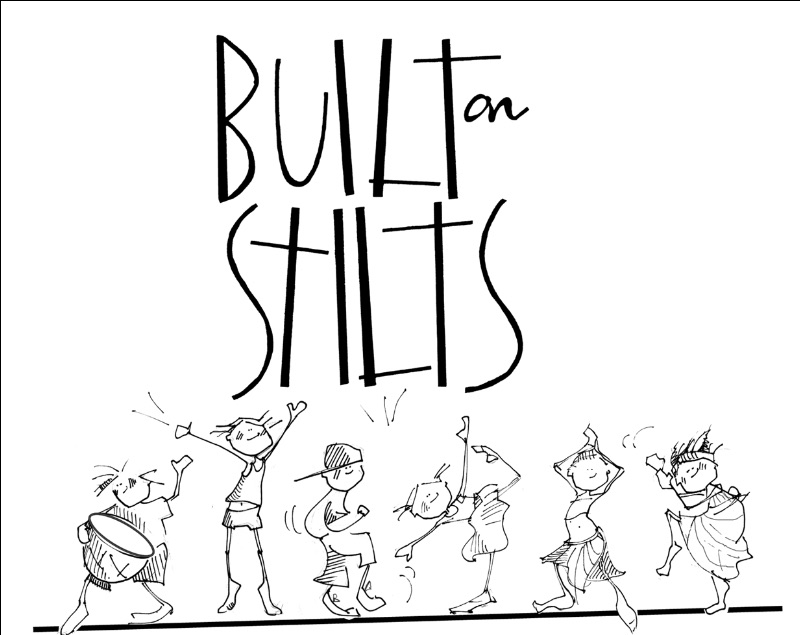 The Built on Stilts Dance Festival of Martha's Vineyard is returning on August 22-23 for its 25th Annual Season. Comprised of live music, storytelling, theater, poetry readings, comedy, circus acts, and more, this family-friendly event shows that dance is for everyone.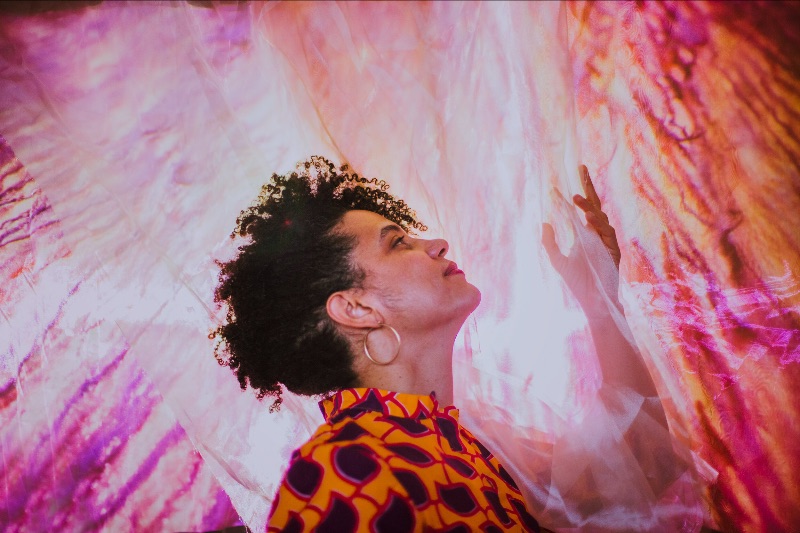 Join Jessica Roseman for the final movement sessions of NOURISH at the Lexington Community Farm on August 21st and September 18th. These free sessions will provide gentle movement open to all ages — no dance experience necessary — that explore creative connections among dance, racial justice, and memory while also connecting to the land.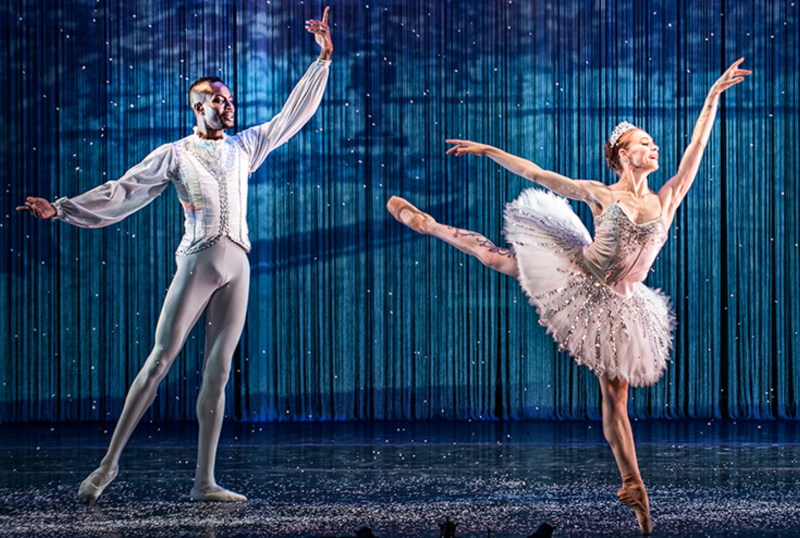 City Ballet of Boston is looking for experienced dancers with strong ballet and pointe technique for the 2021 production of Anthony Williams' Urban Nutcracker. Audition is Sunday, August 22nd from 10:30am – 1pm. Dancers must be 18+ and bring resume/CV and headshot. Auditions will include an 1.5 hour ballet class. After class, dancers may be asked to stay to learn sections of Urban Nutcracker choreography. Pre-registration here.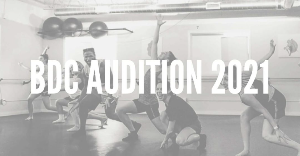 BoSoma Dance Company is seeking dancers trained in Classical Ballet, Modern, Contemporary, and/or Jazz techniques for the 2021-22 season. Auditions will be help on Monday, August 23rd from 6:00pm-8:00pm at their studio in Hamilton and will include a company class. ​​To register for a spot in the audition or for more information, email company@bosoma.org.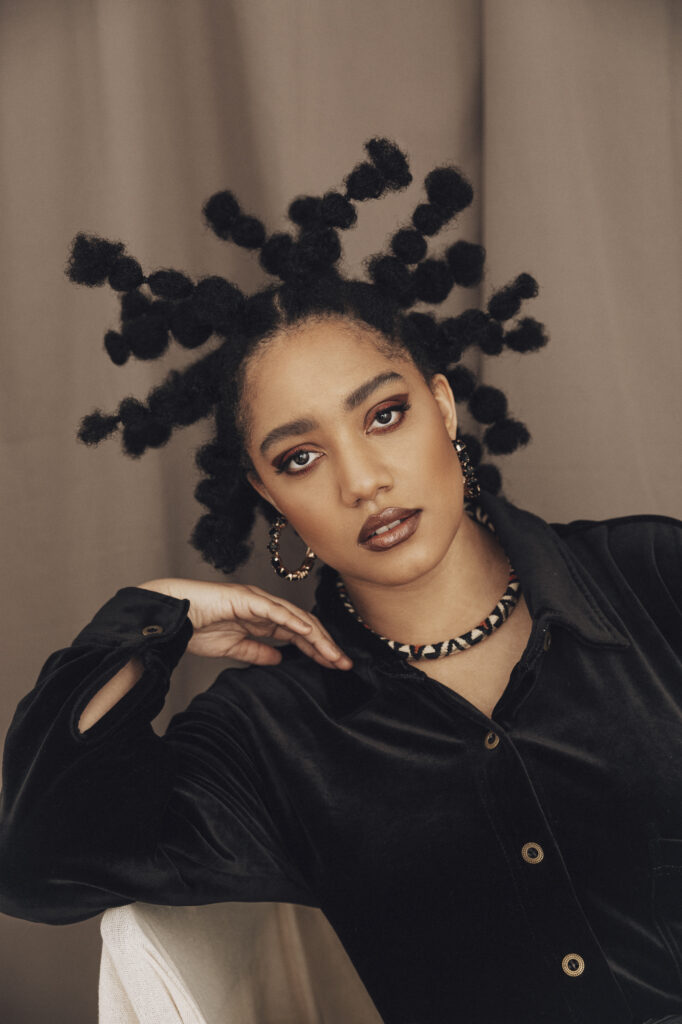 Zakiyya Sutton is seeking two female dancers of African descent for her live show at the Museum of Science on September 29th. Dancers must be proficient in Hip-Hop, and African and/or Caribbean dance. Modern dance is a plus. Contact bookings@zakiyyahofficial.com if interested.
Lenora Lee Dance (LLD), based in San Francisco, is seeking Boston based Male Asian/Asian American modern/ contemporary dancers for "Convergent Waves" a series of 6 site-specific, immersive, multimedia performances in Boston in and around Pao Arts Center, April 21-24, 2022, with the possibility of touring in San Francisco June 1 – 9, 2022, Los Angeles and NYC in 2023.Those interested can email LenoraLeeDance@gmail.com your cell phone, resume, website, and up to four video links of dance pieces choreographed or danced by August 21, 2021

Boston Center for the Arts is hiring for four positions!
Two marketing + communication managers
Theater rentals coordinator
Associate director of exhibitions
Dance studio located in Quincy MA is looking for a Ballet & Contemporary instructor for the fall dance season 2021-2022. Must be able to teach all levels from Beginner to Advance and Pointe. If your interested please send your resume/profile along with any videos/links of choreography or dance shows you have done to info@velocitydancecompany.com
Legacy Studios School of Dance in Wilmington is hiring for the 2021-2022 season:Intermediate/Advanced Ballet & Pointe Instructor – Tuesday Evenings- and Preschool Dance Teacher – Friday late morning/early afternoon.If interested, please e-mail resume, availability, and salary requirements to chrissy@legacylssod.com.
Duval Dance and Music Academy is looking to hire dance teachers for the 2021-2022 season and beyond. Applicants should have a dance degree or equivalent teaching experience. Teachers should be well versed in ballet, jazz, hip-hop, contemporary, tap and acro. We're looking for teachers who have a strong work ethic, high energy, a positive attitude, enjoy teaching all ages and levels and have a genuine love for children. Please submit a cover letter and your resume to duvaldanceandmusic@gmail.com
School Moves/Preschool Moves is hiring teachers who have experience with kids ages 2-11 (or anywhere in between) *Especially looking for teachers with experience with creative movement, ages 2-5. Our fall session will be held outdoors or in schools in the Newton/Brookline area. Applicants must have at least one year teaching experience. Competitive pay, based on experience. People of all genders, races and backgrounds are encouraged to apply. Please send resume to Rachal Aronson at info@preschoolmoves.com with the subject line: teacher application.