Boston Dance Alliance is thrilled to announce that Jenna Pollack and Victoria Awkward have been awarded the 2020-2021 Boston Dancemakers Residency in partnership with Boston Center for the Arts. 
The residency will take slightly different contours this cycle in light of the pandemic, but BDA's support for these talented dancemakers, their dancers, and their collaborators remains strong
Thank you to the Aliad Fund at The Boston Foundation which supports BDA's contribution to this important initiative!
Debra Cash will be talking about how BDA pivoted to serve our community and respond to the unprecedented challenges of the pandemic during a Sip and Chat panel sponsored by Arts Administration Association New England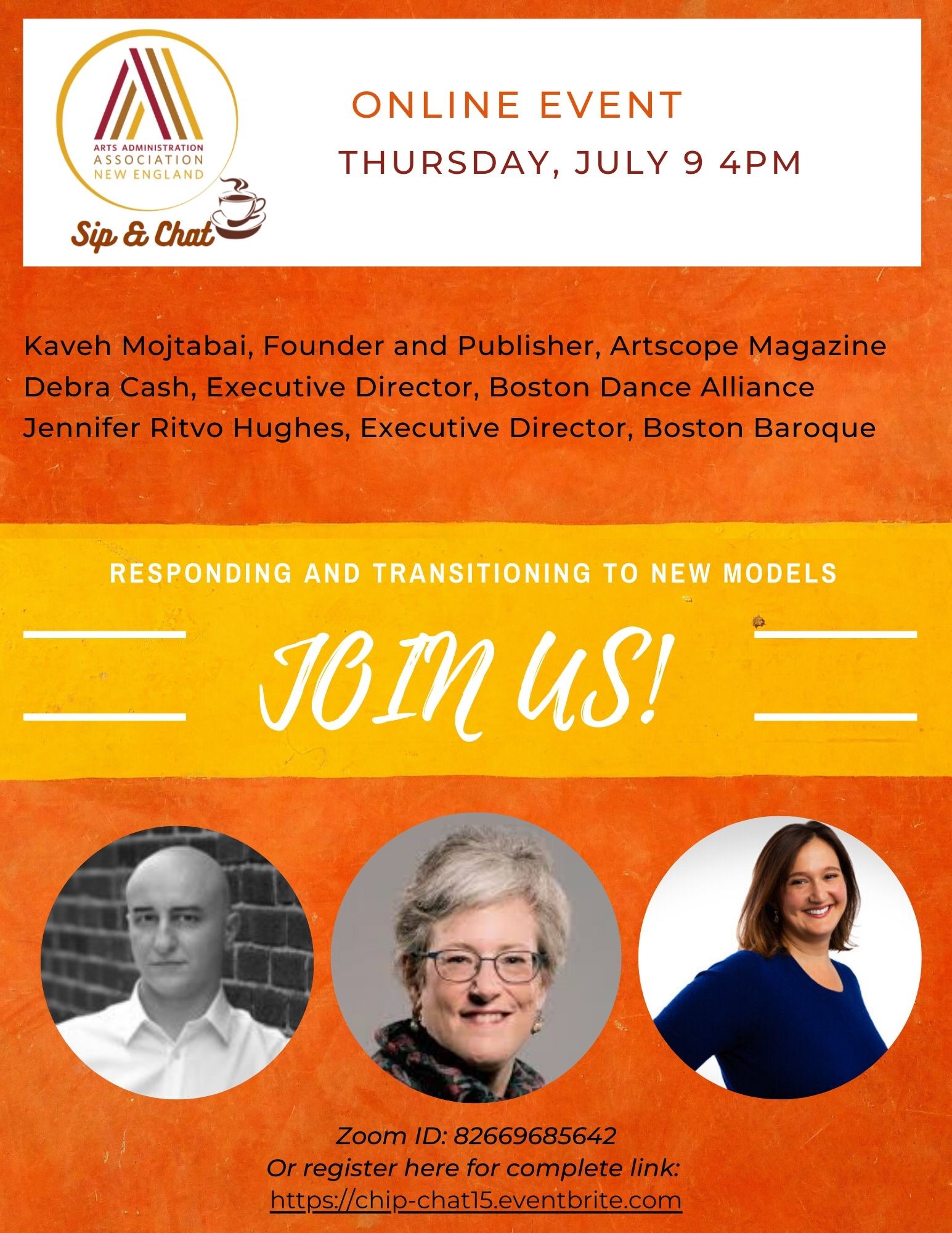 A $2 million relief fund for the small nonprofit organizations in Massachusetts' arts and culture sector made it into the supplemental budget that has passed the state Senate. Now bill SB 2789 goes to the conference committee where the House and Senate will reconcile differences in the House and Senate versions.
MassCreative encourages you to email Senator O'Connor (Patrick.O'Connor@masenate.gov) and Senator Adam Hinds (Adam.Hinds@masenate.gov) a note of thanks for their leadership and advocacy for this fund.
Somerville ArtBeat Becomes An 8-Day Virtual Festival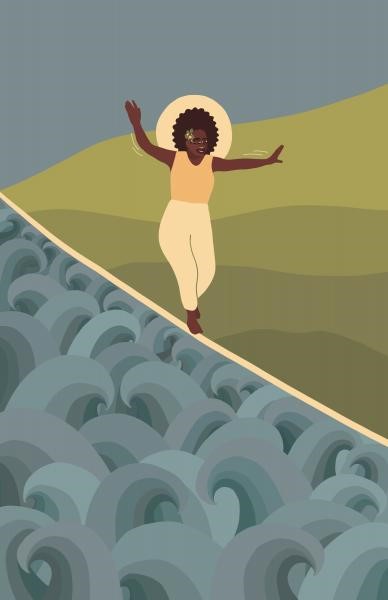 Like the tightrope walker, the challenges we are navigating are alternately frightening and thrilling. The theme of this year's virtual ArtBeat festival is "Chance," which explores all things fluky, unexpected and unplanned. Contributing dance and performance artists include: Emily Beattie, Callie Chapman, Lonnie Stanton, and Liana Percoco.  Artbeat begins July 10
The public is invited to a special Town Hall on how the pandemic has impacted the arts community and the disability community July 17, 2020 10-11 a.m.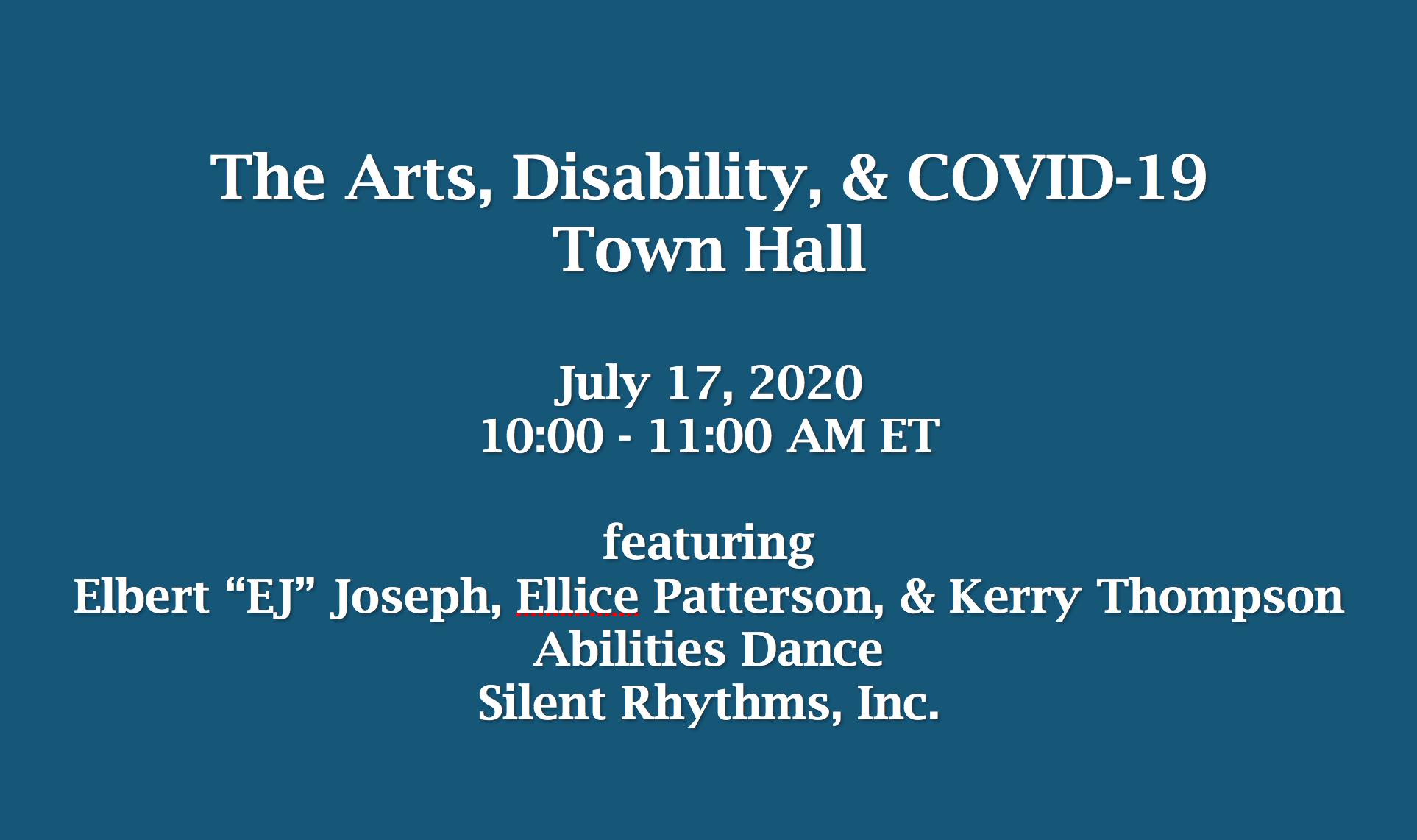 Massachusetts artists with disabilities – Elbert "EJ" Joseph, Ellice Patterson, and Kerry Thompson will share their experiences. This town hall is also an opportunity to hear from the arts community on how they are moving forward to ensure that people with disabilities still have access to the arts.  American Sign Language and CART will be provided.
This event is open to all, but registration is required. If you have any questions or would like to speak during this town hall, please email  kerry@silentrhythmsboston.org.
Urbanity has a number of summer programs, but of special interest is a class in free movement for those most at risk for Covid-19. The social distancing dance crew is on Zoom Friday mornings. Write to ask@urbanitydance.org for a digital invitation.
Walnut Hill's upcoming Somatics Modality for Pedagogy intensive July 27-31 focuses on the integration of varied somatic principles and techniques to support alignment, embodiment, strength, clarity of movement and pedagogy. The somatic and academic techniques explored this summer are maps that function toward the achievement of embodied pedagogical skills. Body intelligence is a means of centering the mind, living in the body and becoming fully present to oneself and others.
Teachers include Shoshana Moyer, Shonach Mirk-Robles, Courtney Peix, Alissa Cardone, Diane Arvanites, Dean Vollick and Mila Thigpen. Scholarships may be available, contact acardone@berklee.edu
Dancers of color! Looking for skin-toned tights? The International Association of Blacks in Dance has put together a list of dancewear manufacturers who have made this a priority. Many local dancewear stores carry a range of tones, but if your dancewear retailer does not, share this list!