BDA Floor
The Boston Dance Alliance floor makes dancing possible
outdoors or inside!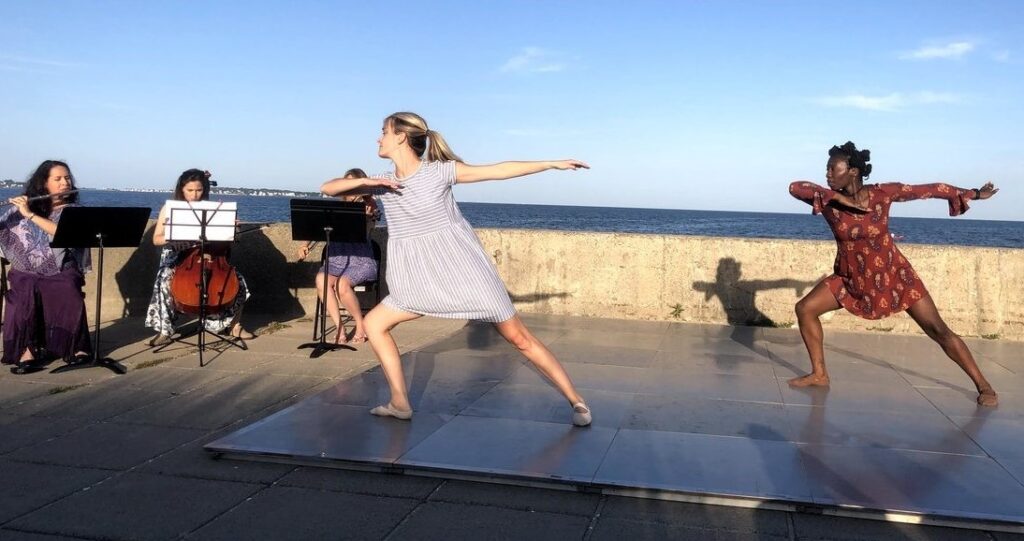 Outdoors, the portable BDA floor can turn a basketball court, grassy lawn or parking lot into a danceable stage.
Inside, the floor makes it possible to present live, hybrid, and virtual performances without renting specialized theatre venues at a time when capacity — and ticket sales — remain limited due to pandemic protocols. * Carpeted floor? Linoleum? Wood over concrete? No problem. The BDA sprung floor makes it safe to dance. 
*check with your municipality for local regulations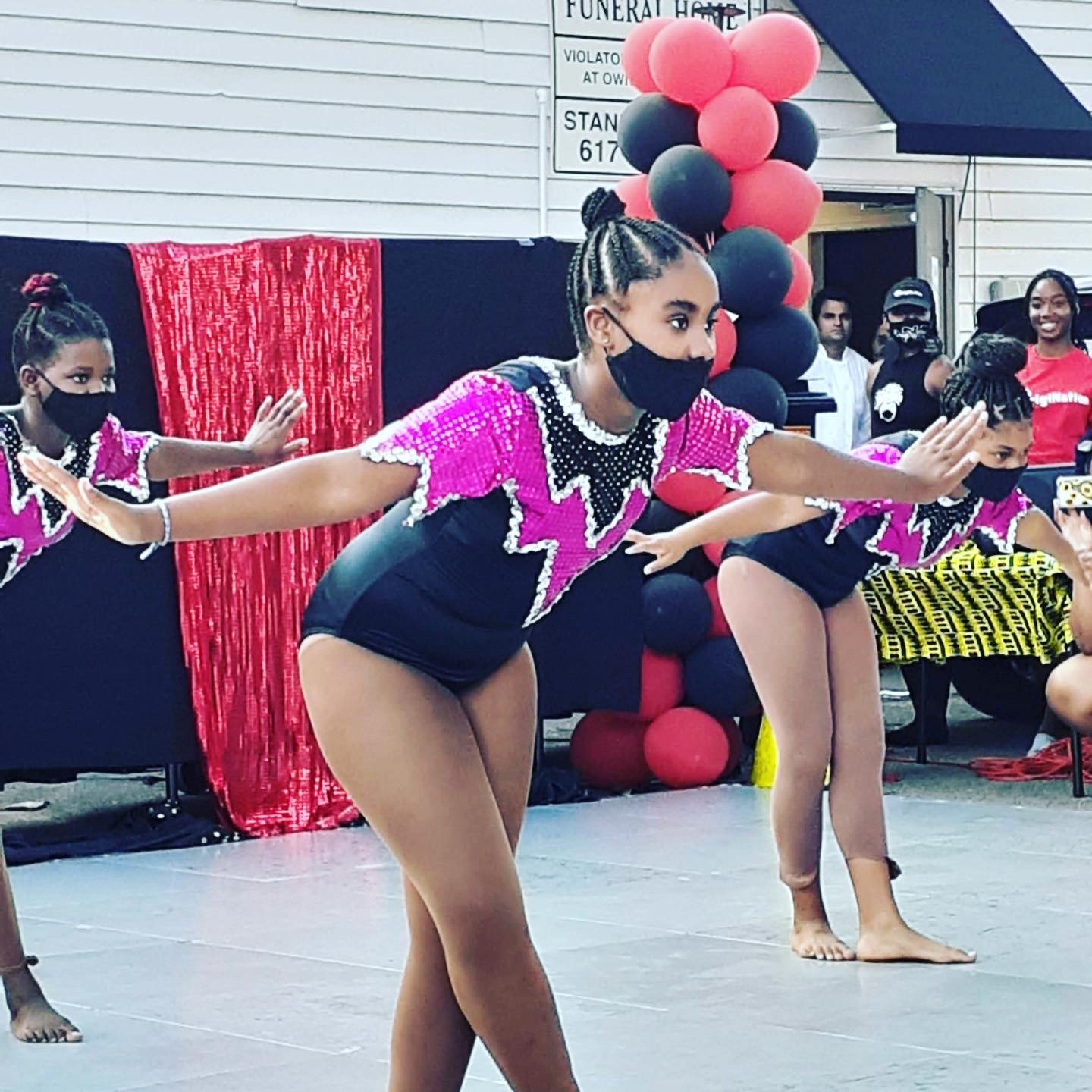 Sizes range from 5'x 5′ to  35′ x 37'6″.
You can go DIY and pick it up yourself, or hire our technician. Your BDA rental contract will describe the type and number of carts you need and the size van or truck you need to transport them.
Watch and see how easy it is to assemble the BDA floor!
---
How Much Does It Cost?
The BDA floor is competitively priced to make it available to as many users as possible. Prices for the BDA floor depend on the size and how long you will have it.
PANDEMIC PRICING
BDA will not charge increased fees for ticketed/paid events. We want to help keep your costs down at this challenging time.
Some typical examples:
One day rental 12.5'x 12.5' for a free event $350 members, $450 non-members
One day rental of 20'x 20' for a free event $550 members, $650 non-members
One day rental of entire floor for free event 35' x 37.5' $750 members, $900 non-members
Other costs:
Truck rentals are typically $90-$200 plus a small surcharge for fuel.
Don't want to pick up, assemble and return the floor yourself? Our technicians change $45/hour for delivery, assembly and strike. The largest floor requires a helper charging an additional $25/hour. Boston Dance Alliance does not mark up these fees.
There is a $300 security deposit which is returned to you on return of the floor in good condition.
Using pointe shoes? You will need to add Marley at an additional cost.
Contact BDA as early as possible to determine availability and to get a no obligation quote.
We are happy to help you think through how to budget for a floor rental in your grant applications.
---
or email dcash@bostondancealliance.org for details and a quote.
Buy A Floor
BDA's portable sprung dance floor is a great investment for schools, municipalities, community organizations, clubs, and cultural institutions that want to share dance with a broad range of audiences and participants. Floors are built to your specifications! Let us tell you more