The Library of Congress <3s BDA
The United States Library of Congress just informed us that they are preserving https://www.bostondancealliance.org/  for the historical record, as part of the Library's collection of "born digital" performing arts materials. We are happy we will play a part when future historians tell the story of our community.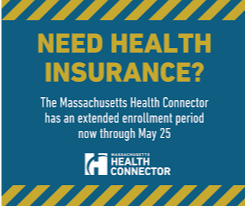 Lost your job? Aged out of your parents' policies? Never had health insurance in the first place? Now is the time to join the Mass Health Connector. May 25, 2020 is the final day for uninsured people to enroll in ConnectorCare. While the usual enrollment period ended in January, the system reopened to deal with the coronovirus pandemic. You may be eligible for a subsidy, too, but don't delay.
Update your Zoom! 
By May 30th everyone will have to be updated to Zoom 5.0 to participate in the many classes, conversations, and live events that we have all been engaged in during the coronavirus pandemic. Go here  & scroll down to "Zoom Users." (Thanks to Billie Jo Joy for the heads up.)
Wondering how to exercise safely (indoors or out) while wearing a cloth face mask? Here's some guidance. Think of it as training at altitude.
BDA recently asked you to contact us if you are owed money from Brown Paper Tickets. This turns out to be a national problem, and we are now in touch with dance and burlesque artists from all around the country.  BDA reached out to the chief of the Consumer Advocacy and Response Division at the Massachusetts Attorney General's office, and he is now aware of this situation.
If you haven't been in touch with BDA about this already, please send information about your concerns to dcash@bostondancealliance.org. We will add your information to the case file. This does not obligate you to any particular course of action.
Making Art, Making a Life
There are just a few spaces left in Christal Brown's four-week DreamBuilding for Artists course on developing vision, determining value, and synthesizing your creative voice.
Digital Memorial Day 
Ali Kenner Brodsky's dance on camera meditation on loss between silences, based on her solo the most depressing piece… will be available online May 22-28. At 7 pm Thursday May 28th  she will appear with  SPACE Gallery's Executive Director, Kelsey Halliday Johnson, and Little Death podcast host and Bare Portland performance artist, JJ Peeler. Via Zoom, discussing responses to death and dying and the new frontier of grief at this moment.
You may remember when Mark Morris created "Falling Down Stairs" to music played by Yo-Yo Ma. You may be similarly inspired when this inimitable (and Boston-based) cellist performs Bach's complete solo cello suites live as a memorial for those we've lost in the pandemic and a tribute to the resilience of our communities. It's this Sunday, May 24 at 3 pm on WCRB radio or Youtube,
Hubbard Street Dance Chicago was already incorporating virtuality into some of its performance works when the pandemic cut short its season. Enjoy a hybrid performance of Peter Chu's Space, In Perspective on Saturday May 23 at 5 (EST).
On Tuesday, May 26, 2020, 5:30 p.m. – 7:00 p.m New York dance leaders — Ana Nery Fragoso, Director of Dance, NYC Department of Education,
Kimberly Olsen, Managing Director, NYC Arts in Education Roundtable, Michelle Manzanales, Director, School of Dance, Ballet Hispánico and Traci Lester, Executive Director, National Dance Institute — talk about how arts educators sustain their vital relationships with student populations and advocate for their continued role in education and the arts ecology.
Experience the new digital journal  Dancing While Black: Black Bodies | White Boxes dedicated to the voices and visions of Black dance artists. Dancing While Black: Black Bodies | White Boxes is the collaborative effort of 33 contributors, editors, artists, advisors and designers including historian Dr. Brenda Dixon-Gottschild, choreographer jumatatu m. poe, writer and curator Eva Yaa Asantewaa, and icon Dianne McIntyre.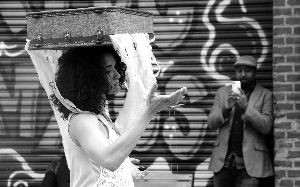 New England Foundation for the Arts (NEFA)s Regional Dance Development Initiative (RDDI): New England Now has been postponed. Since many of the elements for RDDI's Professional Development Lab in July/August the initiative will move its programming to 2021-2022.
They will reopen the application process at a later date. As director Indira Goodwine notes, this is "to position the program with care around what our post-pandemic environment entails. While we hope all who applied will still be interested in participating, we understand that their priorities may change out of necessity. We also recognize that we cannot assume to know what will be relevant for regional dancemakers post-pandemic and will need to remain flexible regarding all components of the program."
NEFA's New Work New England grant deadline has been moved too, and application materials will be finalized in June.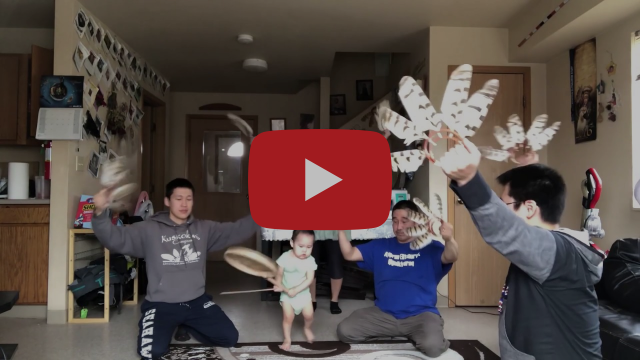 Qacung Yufrican (aka Stephen Blanchett) brough together dancers across Alaska during this pandemic.  "Tarvarnauramken (The Blessing)," is a well-known traditional song, which Qacung and his band, Pamyua, re-recorded.  Along with the radio station KYUK, they sent out the song to dancers throughout Alaska, who recorded themselves dancing. The baby is definitely a percussive artist in training!