---
Dancers have always been known for their energy and resourcefulness and that has been on abundant display in the past 12 days (feels like longer, right?)
Everyone is stepping up to bring the art form we love to virtual channels. All of these efforts are works in progress so be patient as they develop.
Studio 550 has created a new listing service for virtual classes, Artist2Artist, which will make it easy to share online classes and raise funds for this endangered Central Square dance space. The Dance Complex is going live on Instagram and Zoom, starting today!
Supporting local dance is crucial, but this is also a time to explore. Dancing Alone Together  lists an astonishing array of livestreamed classes and choreographic prompts from luminaries around the world, plus a list of dance films available from many sources. The Borscht Collective lists streaming classes in a handy hour-by-hour and day-by-day format, and their listings include Liz Lerman in discussion about the Critical Response Process.
Getting cobwebby? Shake them off at Dance Church livestreamed from Seattle.
Plus, keep your eyes open for an article by Karen Campbell in the Boston Globe about how Boston keeps dancing.
MORE GREAT STUFF TO WATCH
Yes, you probably have time on your hands (unless you are home schooling your kids, in which case, blessings!) Relax with ballet or browse leading edge work.
In other news–
The Boston Dancemakers Residency, a partnership between Boston Dance Alliance and Boston Center for the Arts, has extended its application deadline!
Applications are now due on May 10, 2020 and best of all, you can specify if you want to be considered for the Run of the Mills, Visual Art Residency, and Public Art Residency programs at BCA at the time you apply. No separate application required.
As the saying goes, this is going to be a marathon, not a sprint. Pace yourself.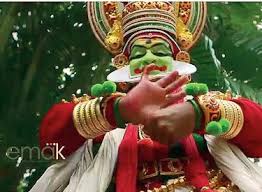 Wash your hands the Kathakali way!