BDA Dancer Health Month 2020
has gotten off to an incredible start!
Thank you to Heather Southwick and Melissa Buffer-Trenouth!
Check out all the sessions and register here  Your all-access pass opens to the door to the online presentations by some of Boston's most experienced dance medicine clinicians — and the video archive!
Great for professionals, recreational dancers, and dance teachers, youth through adult. BDA Dancer Health Month is so special that we've attracted dancers living as far away as South Africa!
**JUST ADDED**
GYROKINESIS® class with Martha Mason on Wednesday Oct 28 11:30-12:45 pm
Looking for a dance medicine clinician? Boston's most experienced professionals are listed in the 2020 BDA Dancer Health Month Directory.
Do you need accommodations in order to access any of these sessions? If so please contact dcash@bostondancealliance.org as soon as possible and we will do our best to arrange them.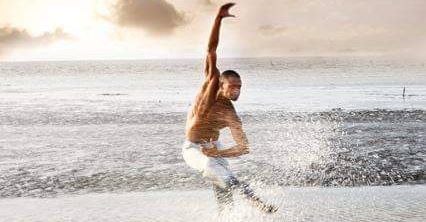 Racines Black Dance Festival brings Boston-area artists to the socially distanced Starlight Stage in Central Square October 14-15 7:30-9 p.m. with the festival's fourth year of programming curated by founder Marianne Harkless Diabate. While both shows are sold out, tickets are held back for walk ups, so get in line early to secure your seat.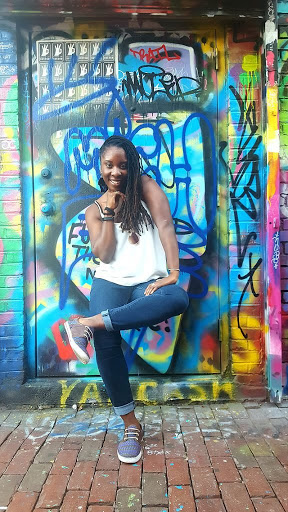 Through lyrics, beats, visual arts, and groove, Black Dance Boston: Hip Hop: An Elemental Love shows how MCs, DJs, Dancers, and Graffiti artists love Hip Hop and how Hip Hop helps affirm their Black identity. The show happens at the Starlight Stage October 16 -17, 7:30-8:45. Your head will bop, your fingers will snap, and your hearts will open. This event is curated by Aysha Upchurch, The Dancing Diplomat, with additional sponsorship from HipHopEX, an intergenerational classroom that centers Hip Hop in education.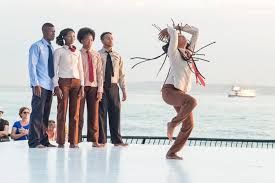 BLACK VOICES BOSTON: Our Stories in Words and Movement, a world premiere collaboration between Afro-Colombian dance company Sankofa Danzafro and Celebrity Series of Boston will tell stories of seven Black Boston community members through words and movement. Participants, chosen from an applicant pool, will work one-on-one with Sankofa's Artistic Director Rafael Palacios to translate personal stories into short dance films shown at an online event Dec 6.  Deadline for community participants is Oct. 23.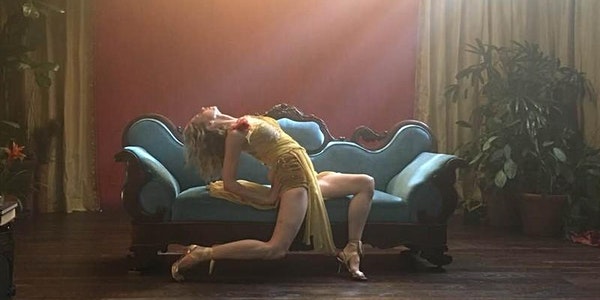 Enjoy an outside film screening when the Motion State Dance film series takes over a beautiful courtyard in Providence on Wednesday, October 14, 2020, 7-8:30 p.m.  Limited seating and safety precautions will be in place and enforced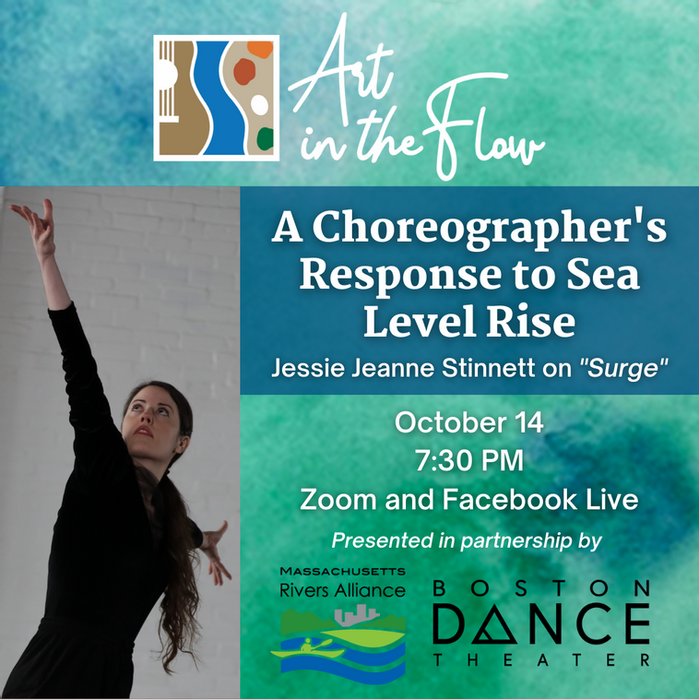 Wednesday, October 14 – 1:00 PM Chris Piecuch, physical oceanographer at Woods Hole Oceanographic Institution, discusses how regional sea level is related to large-scale ocean circulation as well as reconstructing the history of past coastal sea level change. Later that day, at 7:30 PM, Jessie Jeanne Stinnett discusses "Surge," addressing the crisis of sea level rise, and the role that arts and science collaboration can play in creating a sustainable future.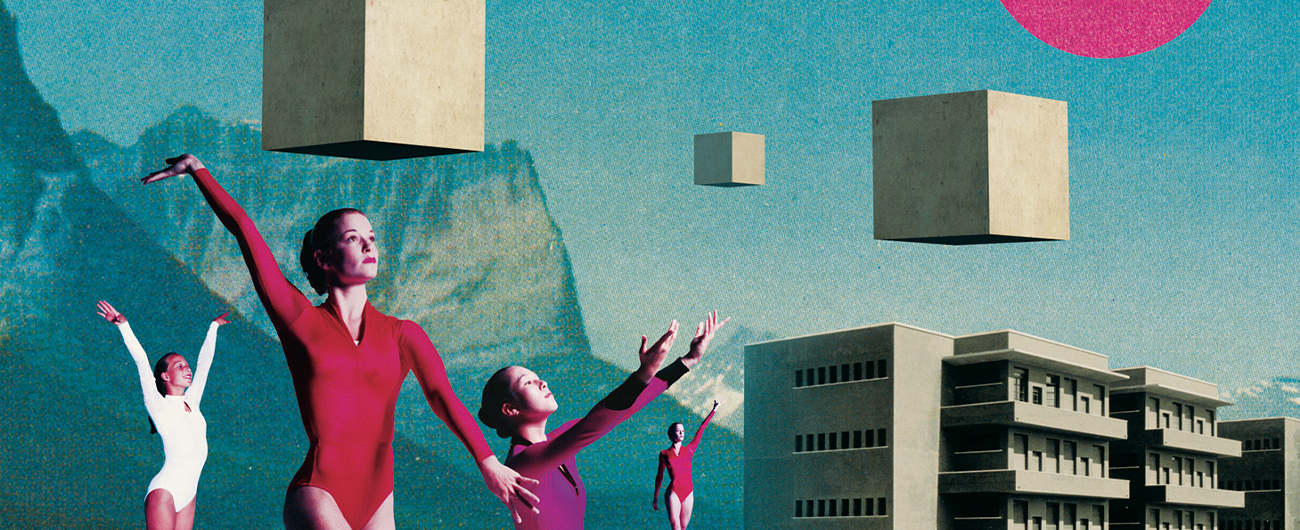 Arc Iris presents iTMRW: Behind the Scenes , a 90-minute multimedia sci-fi production that combines the music of Arc Iris' futuristic concept album with videography and the contemporary dance theater of HDC Dance Company at the Museum of Science, Thursday, October 15, 7:30 p.m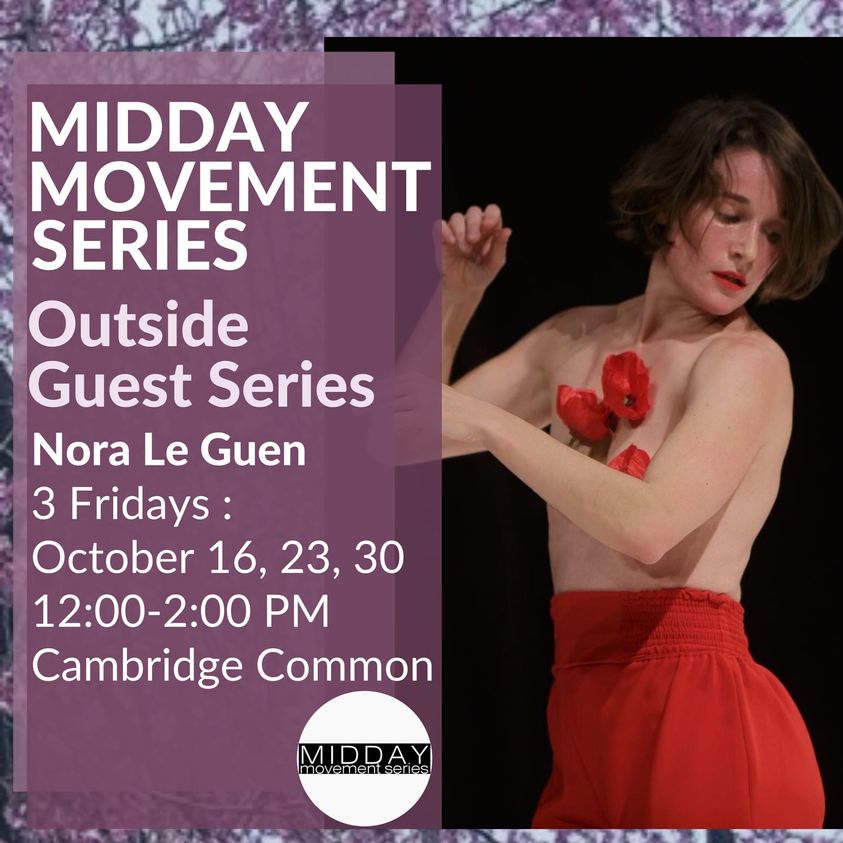 Three outdoor Midday Movement classes with guest teacher Nora Le Guen are on tap Fridays Oct 16, 23, and 30th from 12-2pm at Cambridge Common.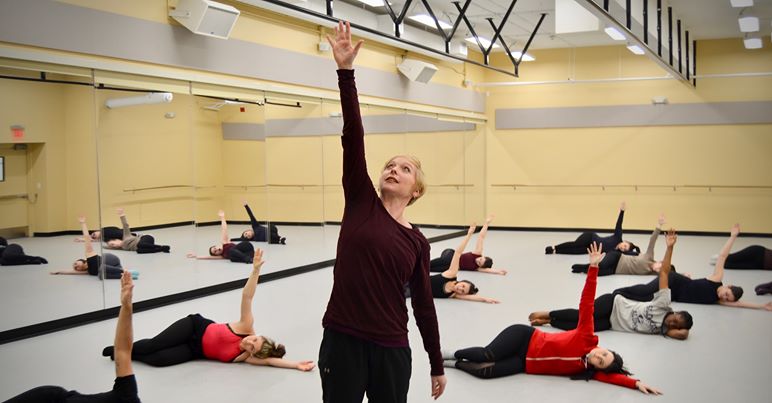 Salem State University Virtual Dance Studio Day is a digital open house with a sampler of classes and a tour of studios for high school students interested in learning more Sunday, 18 October 2020 from 12 -12:30 pm.  Free, but you must pre-register.

Amirah Sackett's virtual residency at Boston University at begins Monday, October 19  7-8 pm with a class on hip hop fundamentals, followed by a panel discussion on Dance & Spirituality Wednesday, October 21 at 4-5:30 pm and a lecture/demonstration Thursday, October 22 at 8:30-9:30 pm about how she has melded her Muslim and American identities in new work which combines the poetry of Rumi with sound design of Chicago DJ, Nevin S. Hersch, and the cinematography talents of Tunisian filmmaker, Ahmed Zaghbouni.
Teaching artists! Enjoy a new podcast from Courtney Boddie about professional challenges, creative practice, and how to be an advocate for both your students and for yourself as an artist.