BDA Dancer Health Month 2020 Continues
We are thrilled by the response and look forward to these great sessions ahead! Check out all the sessions through early November and register here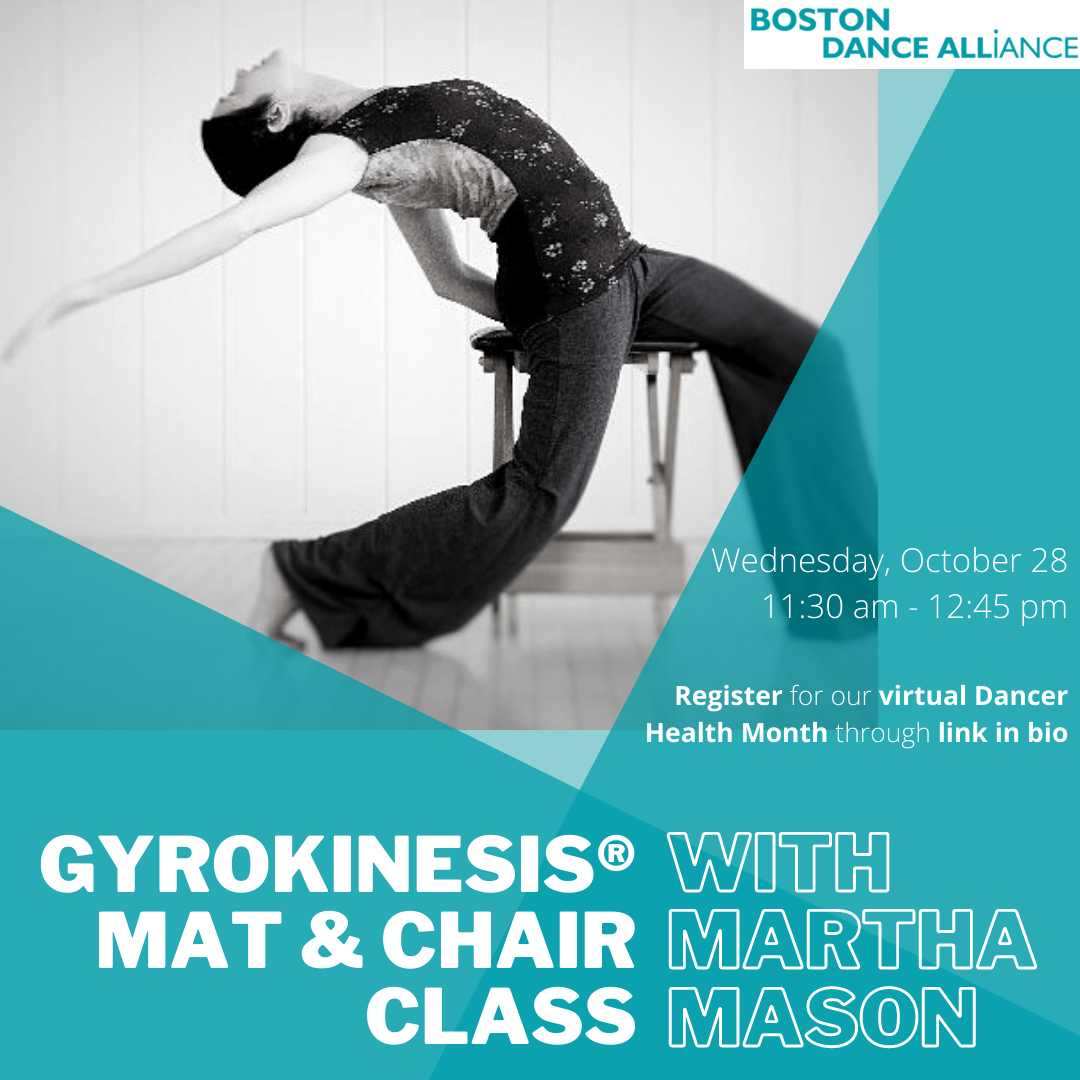 Saturday Oct 24, 11am-12 pm
Foot Strength and Control for the Dance with Michaela Main, PT, DPT, Girl Fit Physical Therapy, Inc., Newton
Tuesday, October 27, 6 -7:30 p.m.
Centering Through Change: Dancer Specific Strategies for Emotional Coping During COVID-19 with Miriam Rowan, Psy.D., McLean Hospital and Kate Wilson, LICSW. This session will identify specific environment of COVID-19 and types of transitions, changes, and uncertainties; understand how this has led to increases in stress, emotional vulnerability, and crises; learn about common emotional and behavioral struggles for dancers in this time; develop strategies for managing these struggles; engage in practice exercises; and share resources.
Wednesday  Oct 28, 11:30-12:45 pm
GYROKINESIS® class with Martha Mason, Level 2 GYROTONIC® and GYROKINESIS® Master Trainer, Upward Spiral Studio, Cambridge. This constantly moving, one-hour class invigorates and re-educates the body to move with fluidity, relaxation and power.  The work, often referred to as yoga in motion, is ideal cross-training for athletes and dancers, seeking health, stamina, strength and flexibility. A stool or chair (preferably no arms) and a mat are needed.
Your all-access pass opens to the door to the online presentations by some of Boston's most experienced dance medicine clinicians — and the video archive!
Do you need accommodations in order to access any of these sessions? If so, please contact dcash@bostondancealliance.org as soon as possible and we will do our best to arrange them.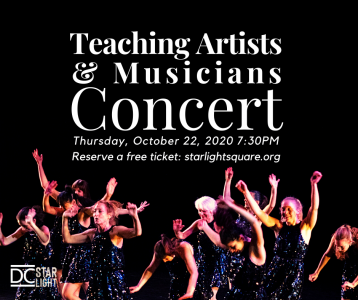 Experience new and recent works by Dance Complex Teaching Artists, performed by both professional and dedicated student dancers, in this eclectic program Oct. 22 at 7:30 with the musicians of the Dance Complex at the Starlight Stage.

The Dance Complex presents Routes & Roots, Friday October 23 and Saturday October 24, 7:30-8:45 pm bringing together dancers and choreographers from throughout New England and beyond at the Starlight Stage in Central Square.
Routes & Roots considers both the geographic and creative journey of the artist and how their own roots have contributed to the routes that their choreography has taken. Walk up tickets will be available, so get there early!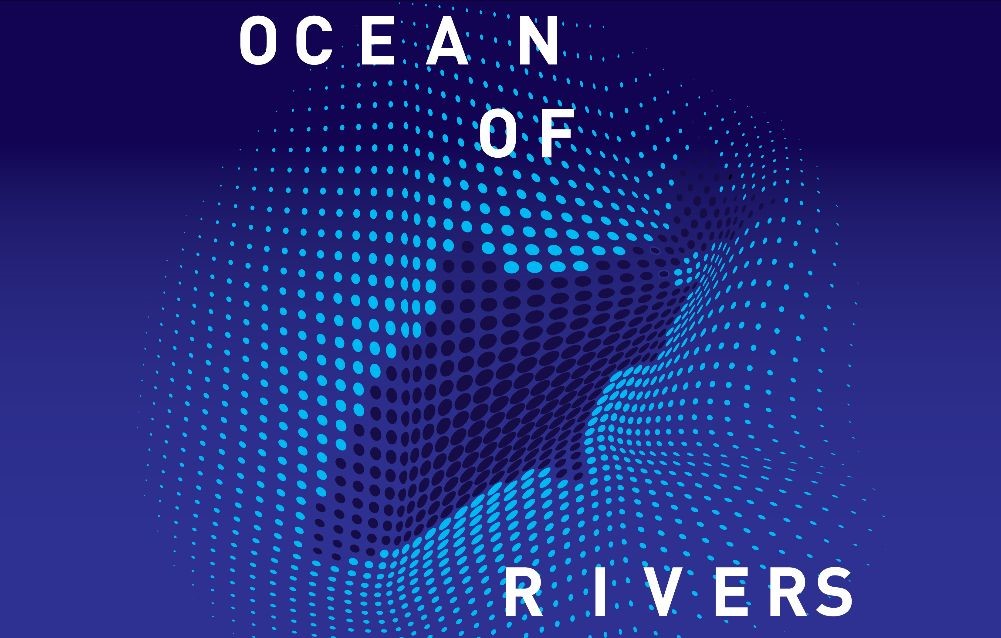 Luminarium explores the physical metamorphoses triggered when fish migrate into new environments and life stages during a live performance on the Ipswich Riverwalk Saturday October 24, 7 pm (rain date Sunday, October 25, 7 pm)
Dancers include choreographer Kimberly Holman with Jessica Chang, Audrey MacLean and Katie McGrail alongside large scale puppets and interactive projections. Original music, too!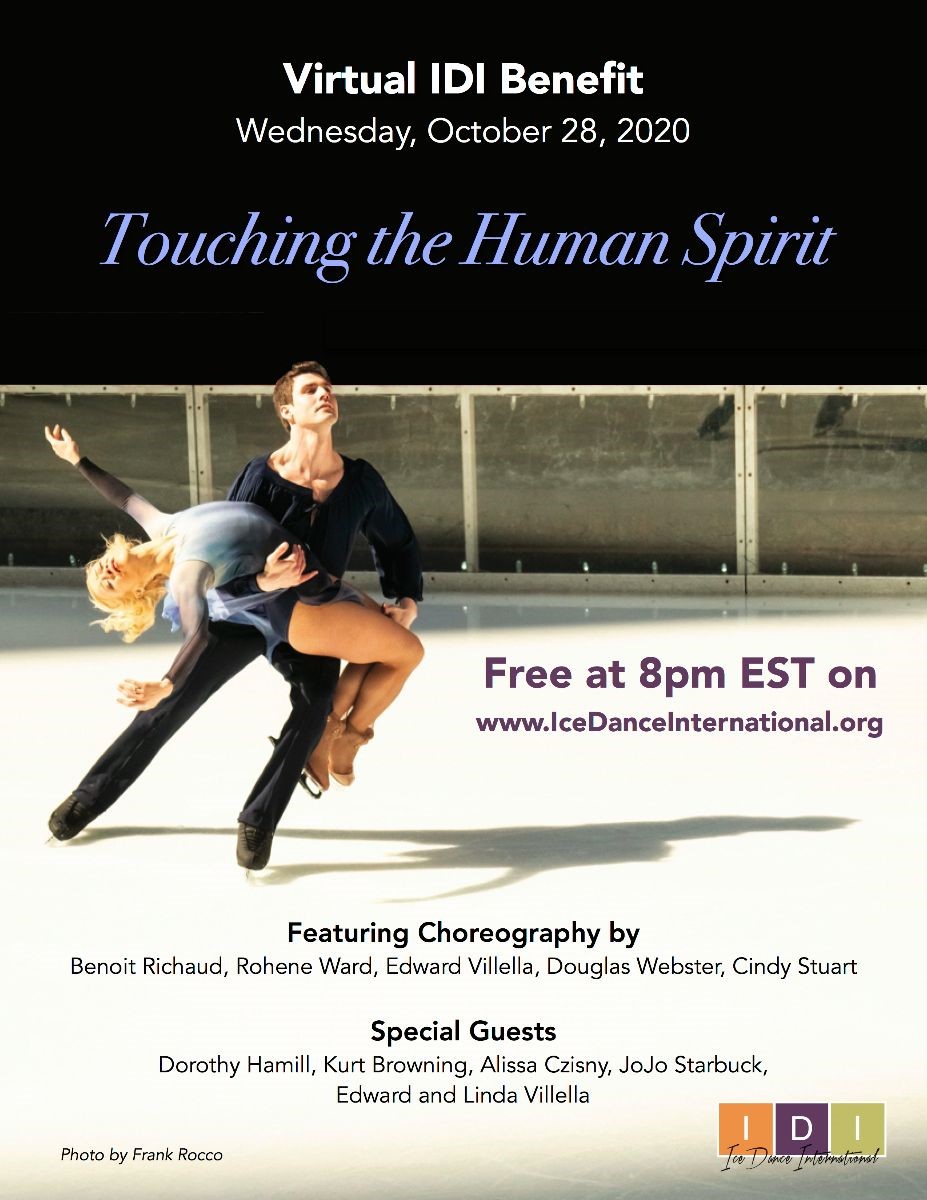 Ice Dance International Touching the Human Spirit premieres free on the IDI website October 28 with a star-studded mix of new, archival, and composite performances from IDI's travels across the country over the past several years.
The show includes Olympic and national champions and special guests, including legendary ballet dancer and choreographer Edward Villella and his wife, Linda Villella, herself a former competitive figure skater.

Enjoy a special composition played on giant conch shells by "High Tide" Harold, live performance by Boston Dance Theater with WHOI collaborator Dr. Larry Pratt, and a special piano performance by Boston Pops Orchestra conductor Keith Lockhart, in Our Enchanted Ocean, all online October 28, 7:30pm. Free but registration required.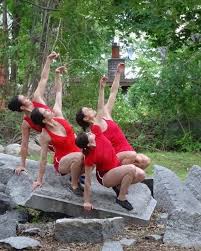 Windhover Performing Arts Center's Quarry Dance IX a 35-minute film capturing the natural elements surrounding three different private and stunning Cape Ann quarries with an original score by Russ Gershon.  Videographer Anders Johnson filmed Dušan Týnek Dance Theatre from canoes, rowboats and even an inflatable swan to capture creative perspectives.
Livestreaming  October 29, 8-9 pm, and November 1, 6-7pm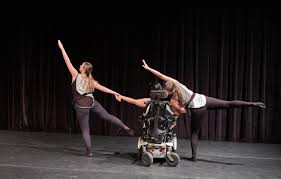 Abilities Dance makes its Celebrity Series of Boston debut October 29, 8 pm, with a repertory program that brings together professional dancers with and without disabilities and champions artists of color and queer artists. Accessible to all, including audio descriptions created by choreographer Ellice Patterson.
The program is free and livestreamed from the Calderwood Pavilion at the BCA.
Things have been hard. Your experience matters.
Mass Cultural Council recognizes the profound impact the COVID-19 crisis has had on the cultural sector. In an effort to better advocate on behalf of the creative community for public COVID-19 relief and support, they are asking for your voice.

Last week, the Agency launched two new COVID-19 impact surveys, one for cultural organizations and one for individuals, to update the Commonwealth's economic data.

This new survey effort will directly inform MCC's continued advocacy efforts on behalf of the cultural sector for public COVID-19 relief and mitigation assistance. Whether you are an artist or a teaching artist  — or both — please make sure to respond to this survey by Friday, October 30, 2020.