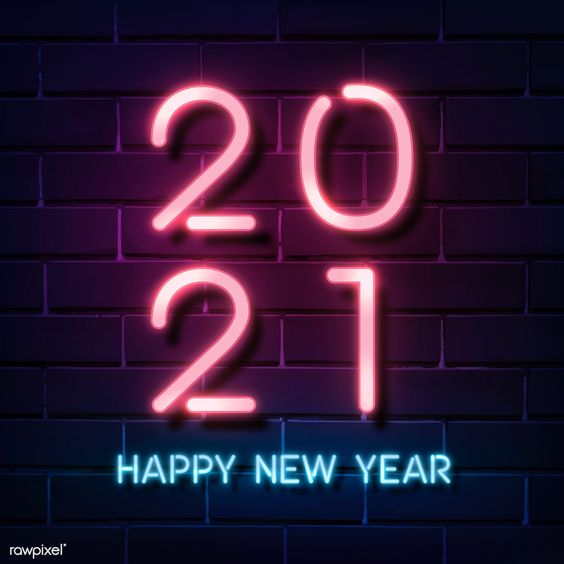 Introducing the BDA Community Initiatives Page!
Are you aggregating information for the good of the dance community?
Do you have physical resources to share?
Want partners for pandemic and post-pandemic activities?
The popularity of BDA's Studio Space Finder, which helps dancers to find space rentals for their virtual classes, rehearsals, and performances and keeps studios afloat one rental at a time, has inspired BDA to create a new page on the BDA website where we will post your initiatives and calls for action.
Projects have to be generated within the six New England states, but primarily of use to dancers in the Boston metropolitan area
Your list or announcement should be useful for an extended period — BDA is posting this information explicitly so that it has a longer life than it might have on social media.
This page is not for grant applications or jobs, which you can still post on the BDA website. And we will continue to announce virtual classes, workshops, dance film screenings and performances in this newsletter.
Posting is free, but we appreciate your membership which makes this work possible.
Send information for the BDA Community Initiatives Page to dcash@bostondancealliance.org
A great example of a community initiative is
NACHMO (National Choreography Month) Boston is compiling a list of artists who would be interested in collaborating with dancers.
This is a growing list and is going to be sent to dancers as a resource; it means you could hear from someone tomorrow or months down the line about a project they're hoping to collaborate on. If you are or know any lighting designers, musicians, costume designers, videographers, photographers, etc. send that information to Brenna at nachmoboston@gmail.com
Technical theatre folks on this list can also be listed as BDA Allied Professionals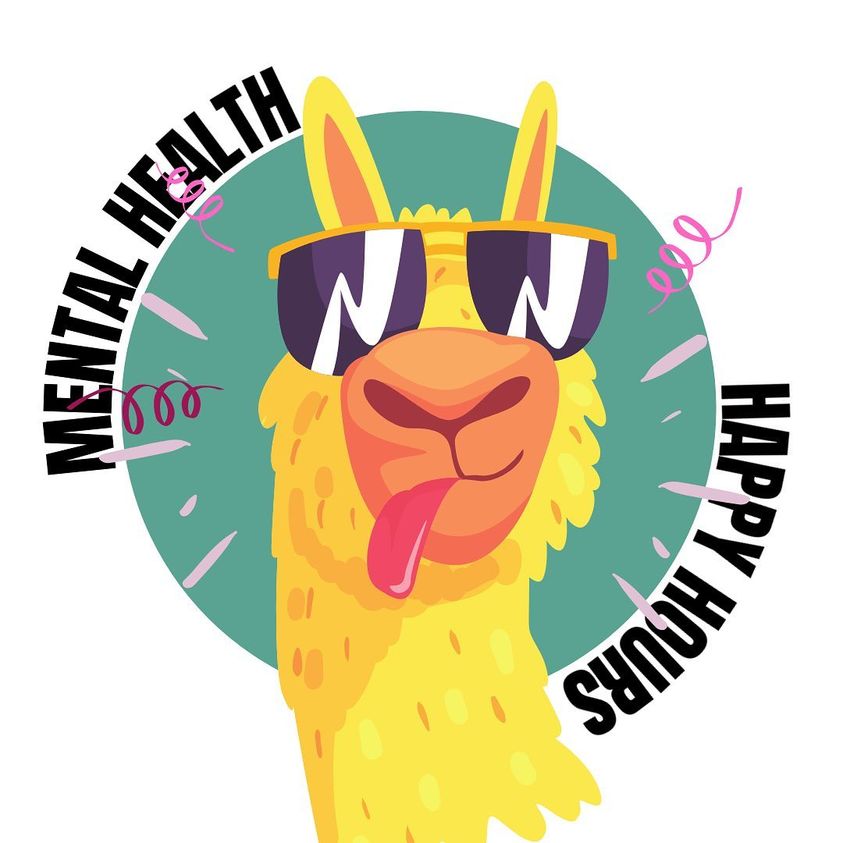 Mental Health Happy Hours are presented as part of NACHMO by Monkeyhouse and Evolve Dynamicz. This is a place for choreographers to take a break, ask questions, and get to know each other.
Open whether you are participating in NACHMO Boston or not.
Join every Tuesday and Friday in January at 7:30pm!  Link will be in @nachmo_boston's Instagram bio.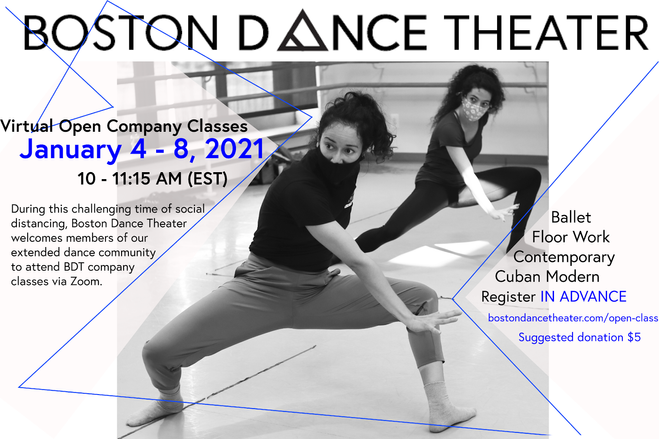 Congratulations to Boston Dance Theater, named as one of Dance Magazine's 25 to Watch.
You can still register for BDT's free online dance classes this week!

The International Association of Blacks in Dance (IABD) is kicking off its 30th anniversary this week with a series of online lectures that address the legacy and bright future of dance by those from Black communities in the United States and beyond.
Tickets begin at just $3 so that cost is no barrier to participation. The entire January schedule is up now!

BDA's sister arts service organization, Stage Source, presents a special panel January 7 at 5:30 pm on The Business of Virtual Theatre that will have a lot of lessons for dancers who have moved online.
Administrators will be speaking on a range of topics including monetizing virtual theatre, tracking viewership and engagement, contracting, livestreaming, union guidelines, and partnerships.
Registration is pay-what-you-can starting at $5.