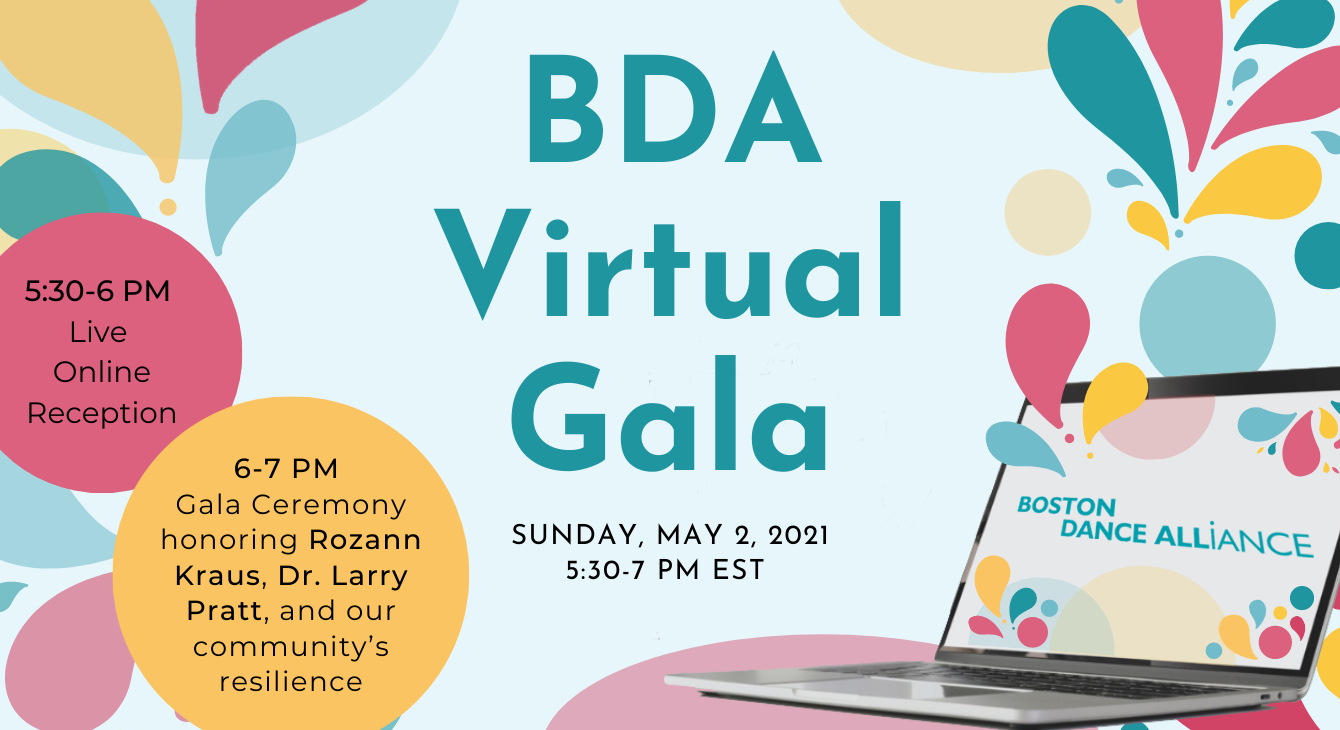 And make a video toast to
Rozann Kraus or Larry Pratt!
Don't delay, deadline for toasts is this Friday, April 23!
Plus
Great new items have been added to the BDA Online Silent Auction 
Please share the link with your networks and happy bidding!
Sponsorship opportunities are still available! Contact dcash@bostondancealliance.org for details and thank you!
POSITIVE STEPS FROM THE CITY AND THE STATE…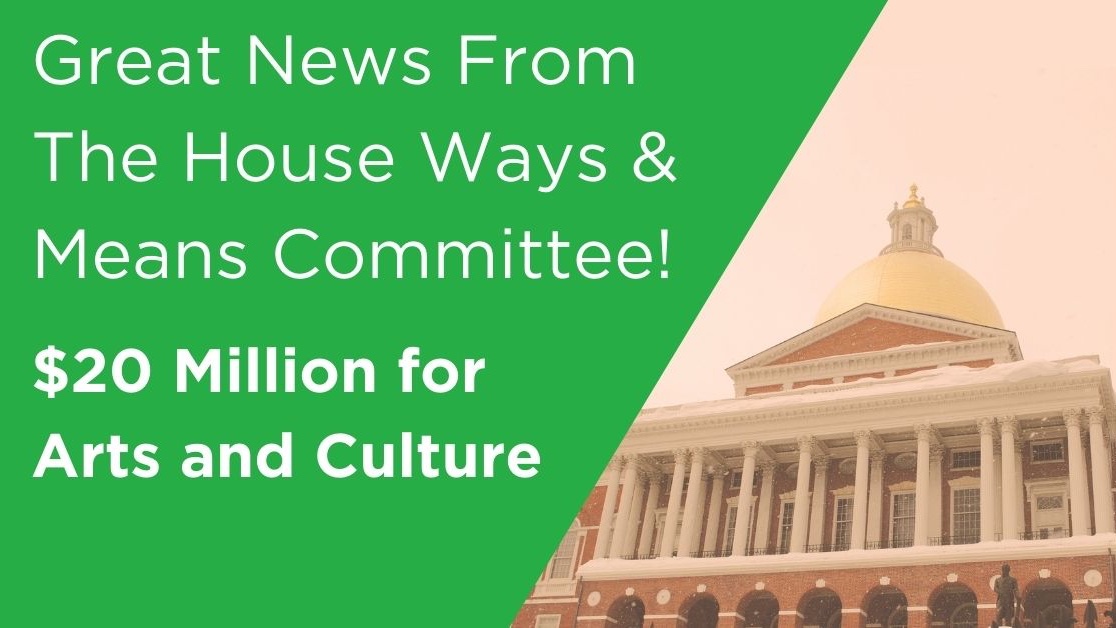 Boston Mayor Kim Janey's budget makes significant Arts and Culture investments to support long-term renewal for our sector. The proposal includes
– $15m in capital funds for the Percent for Art Program through FY26
– A $3.6m Arts and Culture operating budget for FY22, a 62% increase from FY21 that includes $1m for creating paid opportunities for artists as part of the City's recovery
– $450,000 allocated to the Strand Theatre for programming and a study to assess capital needs
– An additional $1.4M for community-initiated public art projects.
And at the Massachusetts State House, the House Budget committee approved a $20m request for the Massachusetts Cultural Council, which in turn funds local cultural councils. This is the highest level of funding for the MCC in decades.
Advocacy by BDA, MassCreative, and artists and arts lovers like YOU made a difference.  Thank you and keep up the good work!
**
Congratulations to Wendy Jehlen and Jessie Jeanne Stinnett on being recipients of inaugural arts and culture grants from Combined Jewish Philanthropies of Boston
Incidentally, Wendy is BDA Member of the Month for April and Jessie's work will be featured at the BDA Gala on May 2!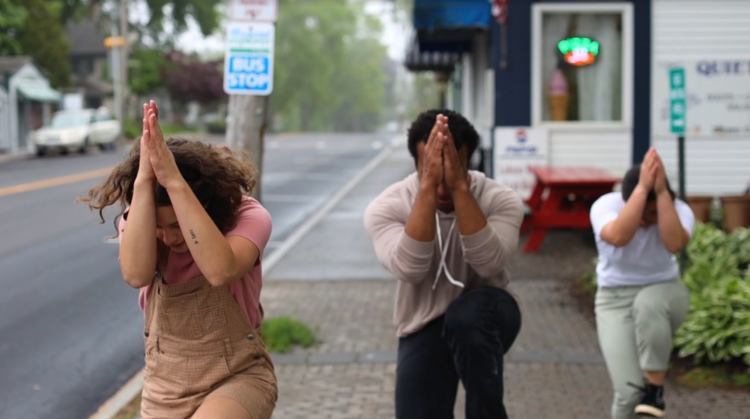 Motion State Arts continues its dance film series Wednesday April 21, 7-8:30 PM this time as a partnership with the Zeiterion Performing Arts Center in New Bedford.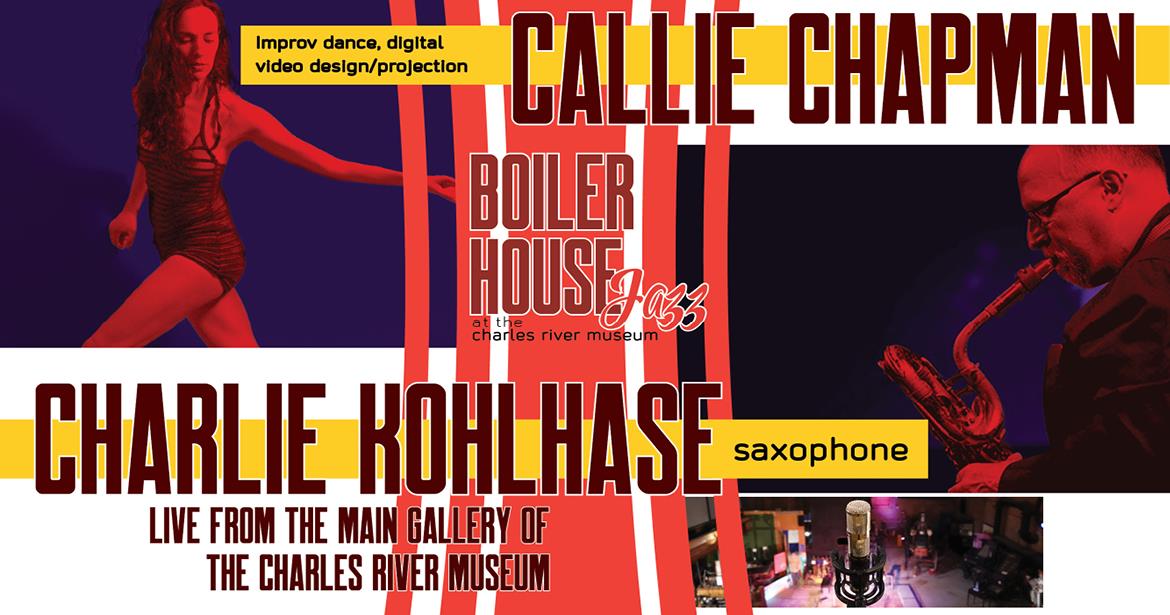 Callie Chapman (improv dance and digital video) and Charlie Kohlhase (saxophone) present their collaboration online Friday April 23 at 7:30 PM on Youtube through the Charles River Museum of Industry & Innovation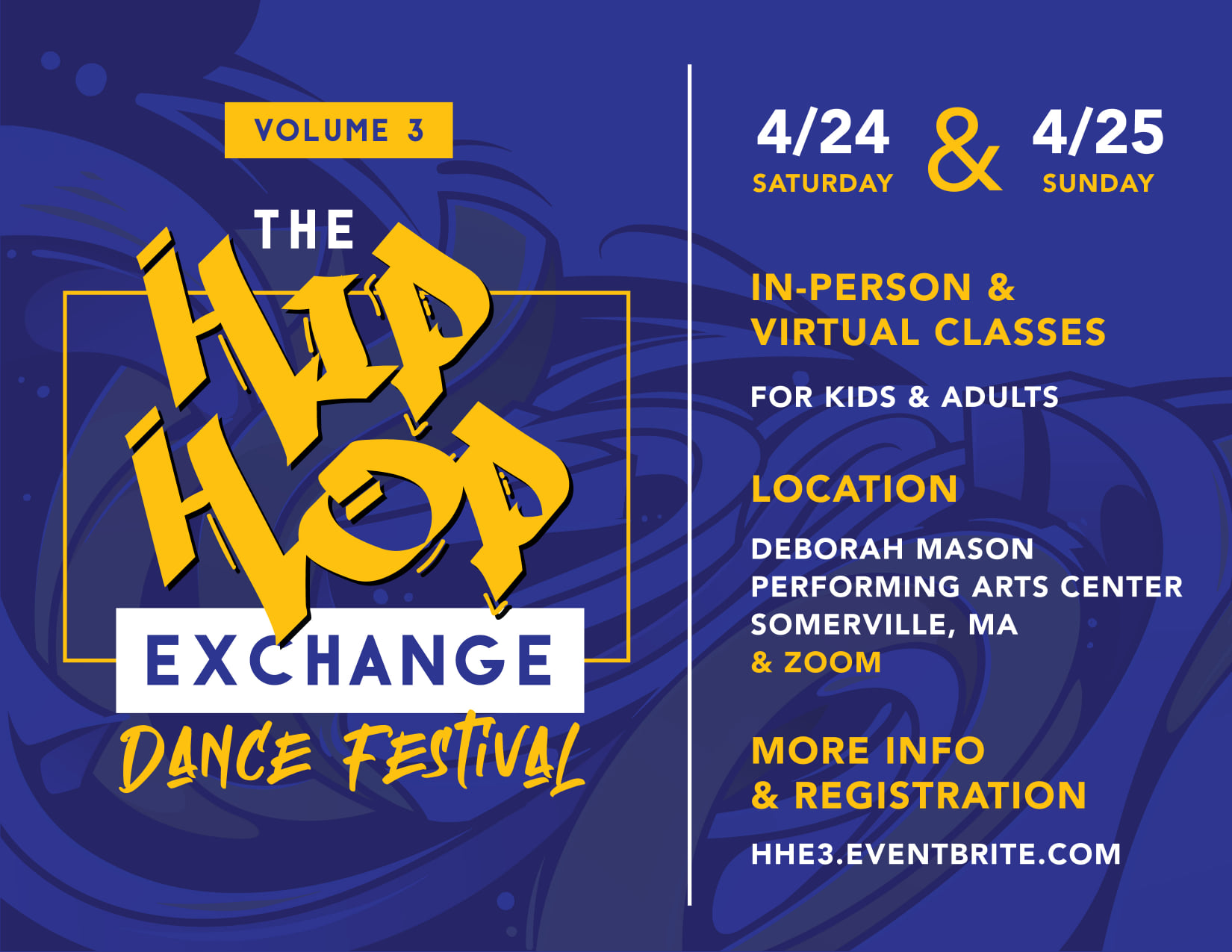 The Hip Hop Exchange Festival at the Deborah Mason Performing Arts Center has both in person and virtual classes for kids and adults during a two day weekend extravaganza April 24 and 25. Register on Eventbrite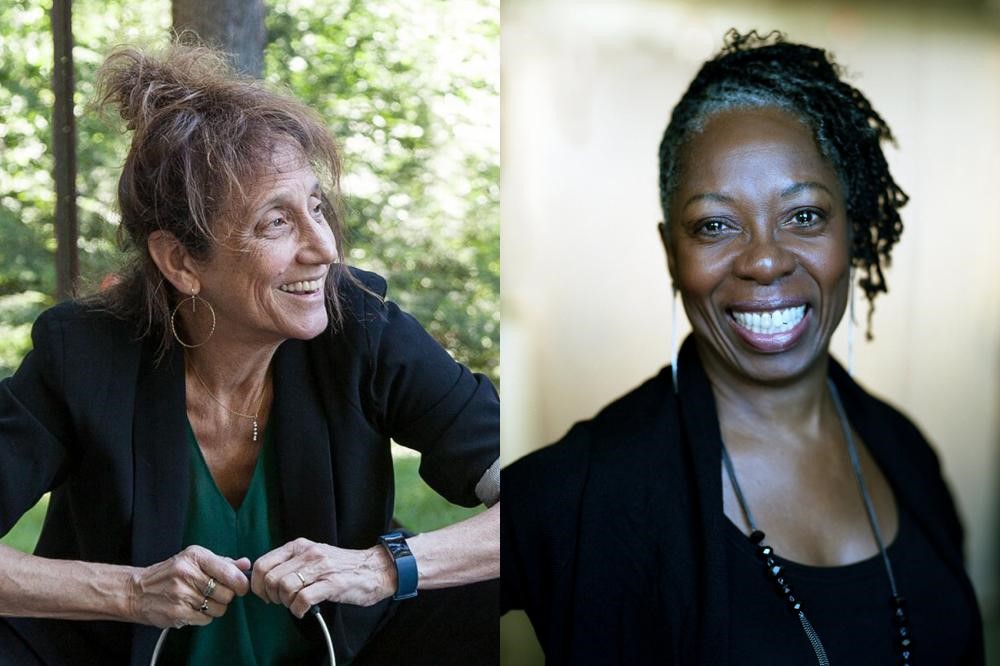 Liz Lerman and Jawole Willa Jo Zollar talk about dance and social change in a special conversation on Zoom presented by Jacob's Pillow Saturday, April 24 at 1 PM. Free but you must register.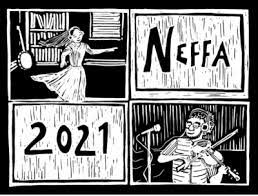 The 76th annual New England Folk Festival on April 25 has 120+ performers offering 200+ hours of live programming — international folk dance, music and more — in 12 virtual halls.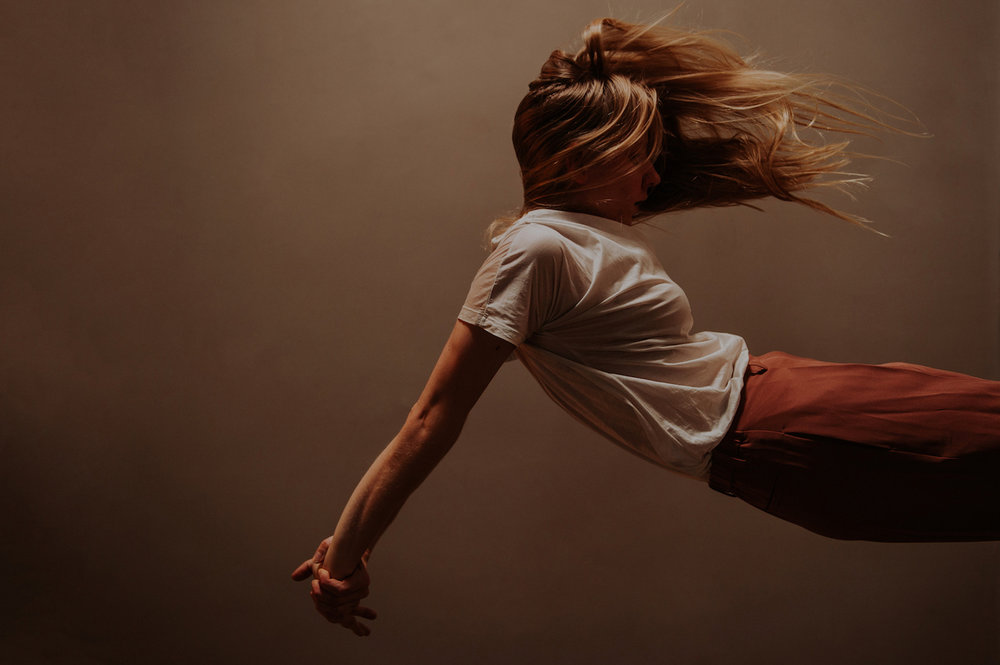 Heather Stewart offers a Lunar workshop sharing some of her creative process and improvisation tools from her new home base in Portland, Maine on Zoom Sunday, April 25th 1:30 – 3pm. There will be another session on May 23rd.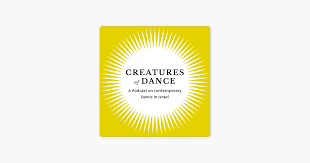 Enjoy a new podcast 'Creatures of Dance', exploring dance in Israel with Yali Nativ and Iris Lana. Each episode offers an extensive perspective on Israeli dance works in relation to a specific theme through conversations with choreographers, artists and scholars. Thanks to Amir Tadmor of the Consulate General of Israel to New England for bringing this to our attention!
GET YOUR APPLICATIONS IN FOR THESE GREAT RESIDENCY PROGRAMS
Boston Dancemakers Residency, a partnership between Boston Dance Alliance and Boston Center for the Arts, is Boston's most comprehensive dance residency program and serves as a laboratory for ensemble ideas that are in the exploratory phase and need dedicated time and space to be fully realized. Deadline is May 3, 5 PM ET
Apollinaire Theatre Company is now accepting applications for its 2021/22 Resident Artist Program at the Chelsea Theatre Works!   Residents receive free performance & rehearsal space.  Applications for Sept. 2021-June 2022 received by June 1 will be given priority consideration.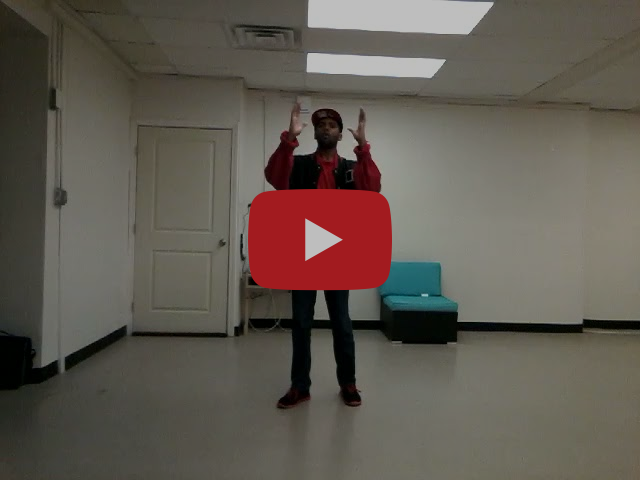 Joshua Hines, a young dancer with autism who lives in Central Massachusetts, is participating in Boston Dance Alliance's year-long regional Dance and Disability Initiative made possible by generous funding from The Boston Foundation.
Joshua is on his way to Tik Tok stardom and has his own Youtube channel. Check out the videos and the comic book about how he realized dance was one of his superpowers!