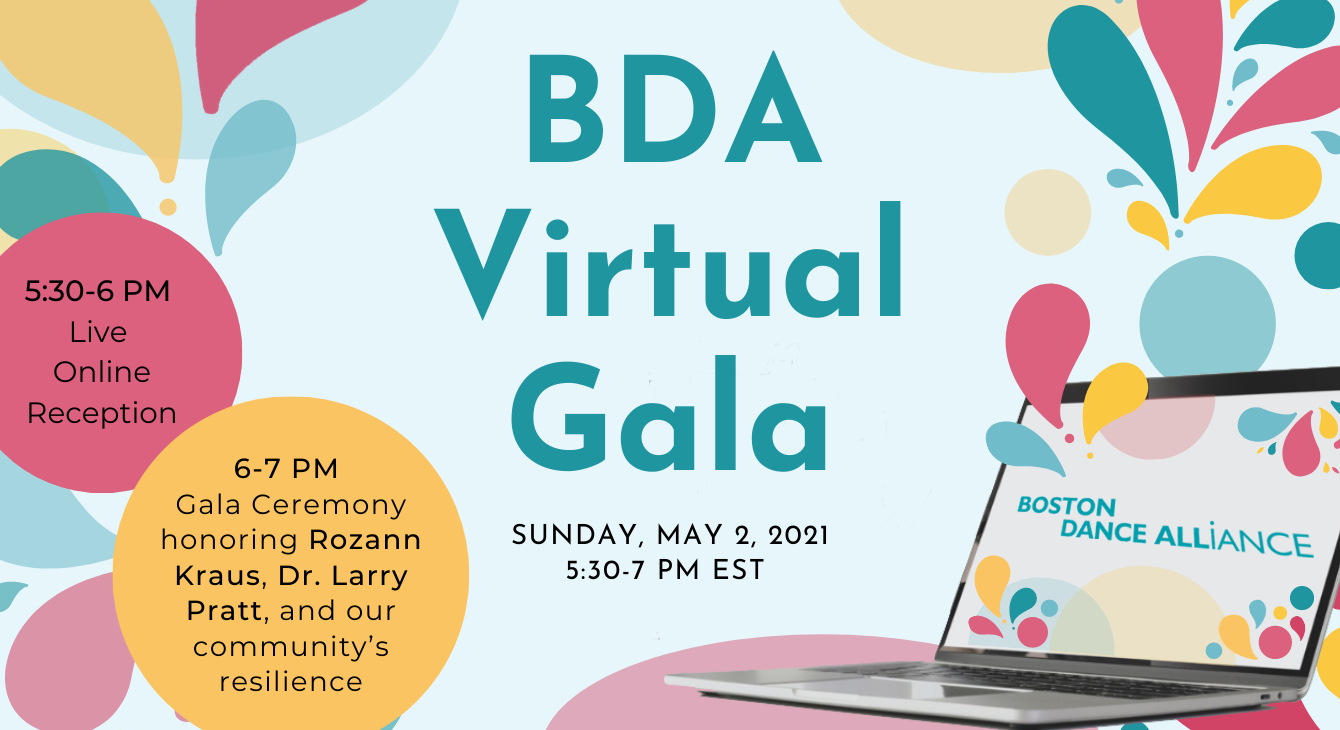 HONORING ROZANN KRAUS, DR. LARRY PRATT
AND OUR COMMUNITY'S RESILIENCE!
featuring special performances by Boston Dancemakers Residency fellows
Jean Appolon and Jessie Jeanne Stinnett
ACT NOW TO BID ON GREAT AUCTION ITEMS INCLUDING
virtual dance, yoga, knitting, shape up and chess lessons,
a weekend stay at Round Hill Mansion
classes at Boston Ballet
dinner at Myers+Chang
PR/Communications consultation with John Michael Kennedy
a pass to MASS MoCA
gift cards to Baramor Bar & Restaurant in Newton, and much more!
BIDDING ENDS AT ONE MINUTE TO MIDNIGHT ON MAY 2! 
Please share the link with your networks and happy bidding!

SHUTTERED VENUE OPERATORS GRANTS (SVOG)
FINALLY OPEN MONDAY APRIL 26 AT NOON 
The U.S. Small Business Administration (SBA) is scheduled to relaunch the Shuttered Venue Operators Grant (SVOG) Program on Monday, April 26 at 12:00PM (EST).The SBA has indicated that all technical issues related to the program's application portal has been addressed and resolved. The SBA also released update guidance – updated FAQ document, updated application user guide, and updated preliminary application checklist – on the SVOG webpage.
The SBA has instituted a "waiting room" que system in the portal to address capacity issues due to the anticipated number of applications to be submitted. Applicants will receive a number that they will keep throughout the application process. If applicants experience any internet access issues and/or get kicked out of the portal for whatever reason, applicants will still maintain their "waiting room" number.
The SBA assistance is at 1-800-659-2955 or svogrant@sba.gov. More substantive questions should be addressed to SBA resource centers located across the country at www.sba.gov/localassistance.
The SBA will receive applications on a first-come, first-served basis. The application date and time stamp of submittal will determine if and when applicants will receive their maximum initial awards.

The Davis Sisters Need to Talk to You About Something, a work in progress showing/game show streams for free from the Bates Dance Festival on Monday April 26 at 6 PM ET
PLUS happy birthday, Alex!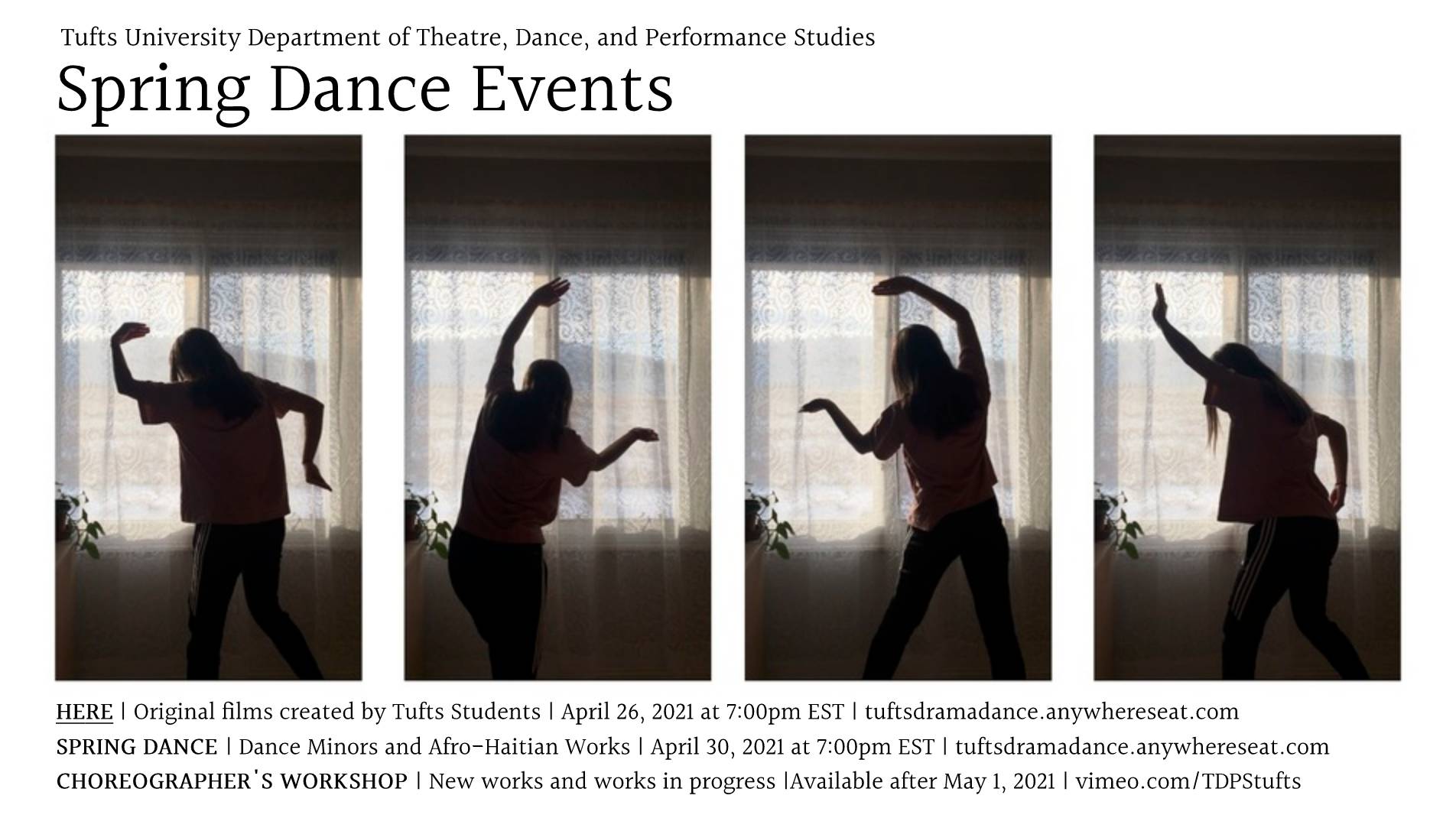 Tufts dancers studying with faculty artists Daniel McCusker and Jaclyn Waguespack have developed a series of original dance solos on film to explore sourcing and sequencing movement from everyday gestures, objects, spaces. The streams begin Monday April 26 at 7 p.m. and run for two weeks. Reserve your spot here. 
A.R.T. Travels: Learn Jagged Little Pill Choreography online Tuesday, April 27, at noon with Associate Choreographer Marc Kimelman. Spend 90 minutes rehearsing choreography from the show, hearing stories about the Broadway production, and ending the class with a Q&A. All skills and dance abilities! Dancers are more than welcome to practice with their videos on or off. Fun and free.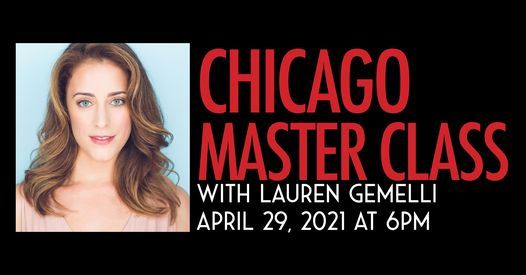 Lauren Gemelli teaches an in-person Fosse style youth masterclass with material from the 1996 revival of CHICAGO  Thursday, April 29 6-7:30 PM through the Academy of the Company Theatre. Suitable for ages 13-18. Space is limited and covid protocols will be observed.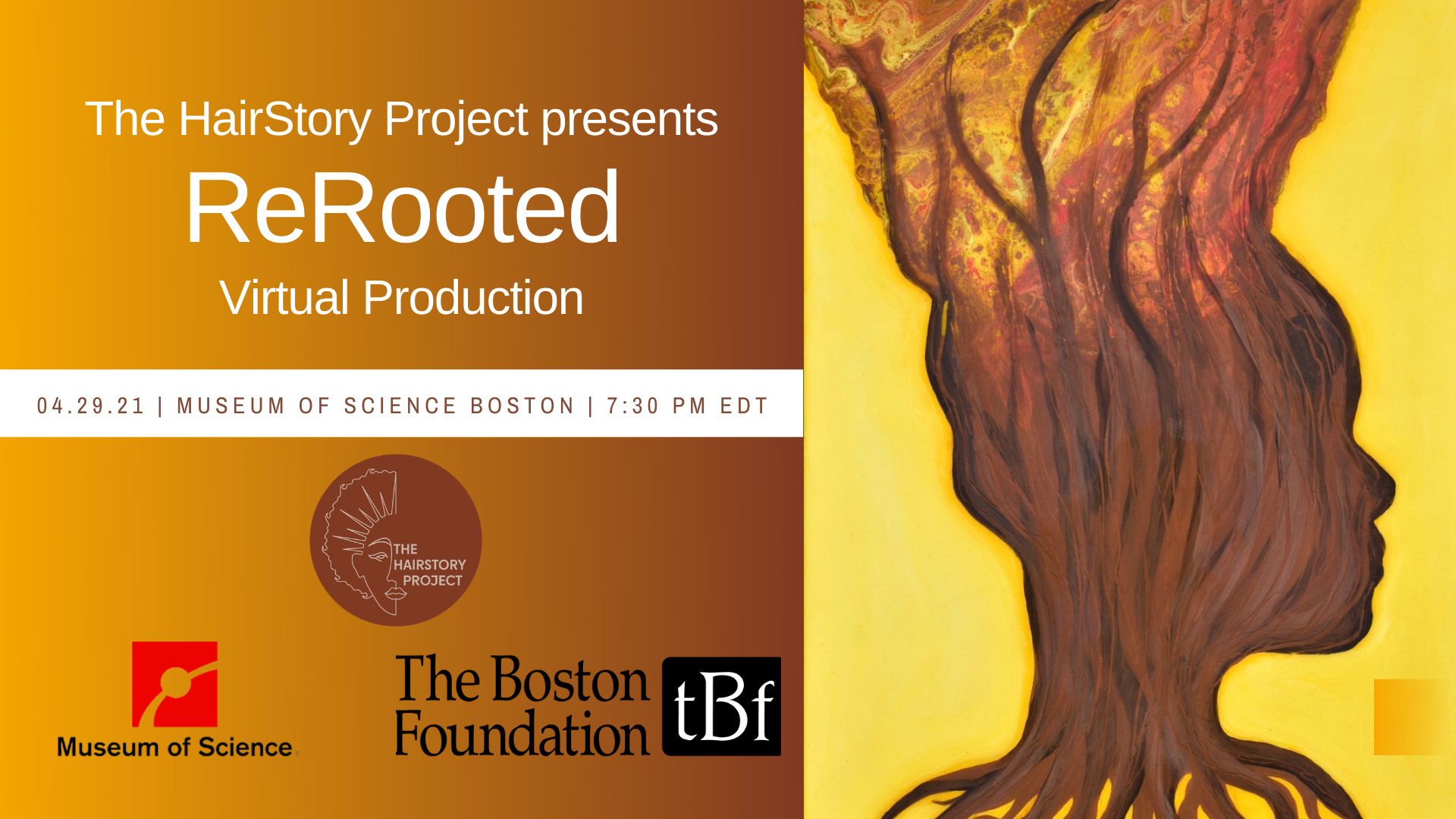 The HairStory Project ReRooted streams Thursday, April 29, 2021 at 7:30pm EDT This multimodal art experience providing context for the ongoing debate around natural hair features Afro-Panamanian author/ activist Yvette Modestin and Chicana Afro-Latin dance specialist/arts curator Ana Masacote. The virtual production will feature an introduction from Massachusetts Congresswoman Ayanna Pressley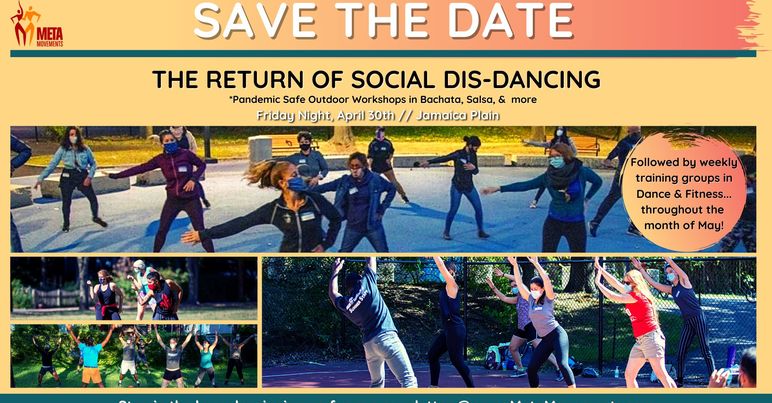 Metamovements Latin Dance Company is back in person and following covid guidelines. Come to Jamaica Plain for free dancing and music from Cuba, New York and the Dominican Republic Friday, April 30 at 6 PM.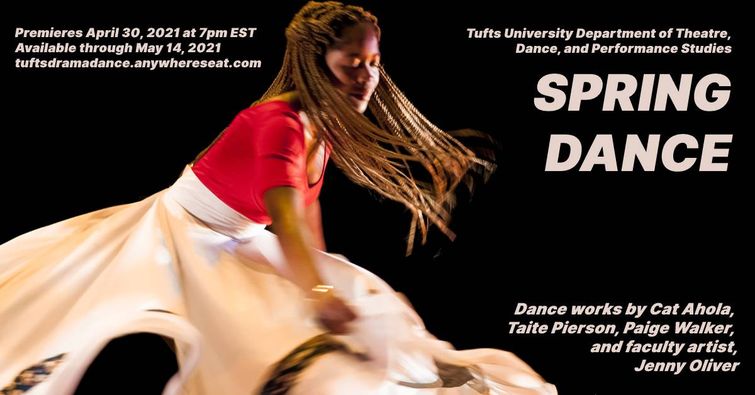 Tufts dance minors Catherine Ahola, Taite Pierson, and Paige Walker and dancers from Jenny Oliver's  Afro-Haitian: From Roots to Stage course share new dance works online. Premiers April 30 at 7pm and stream is available until May 15.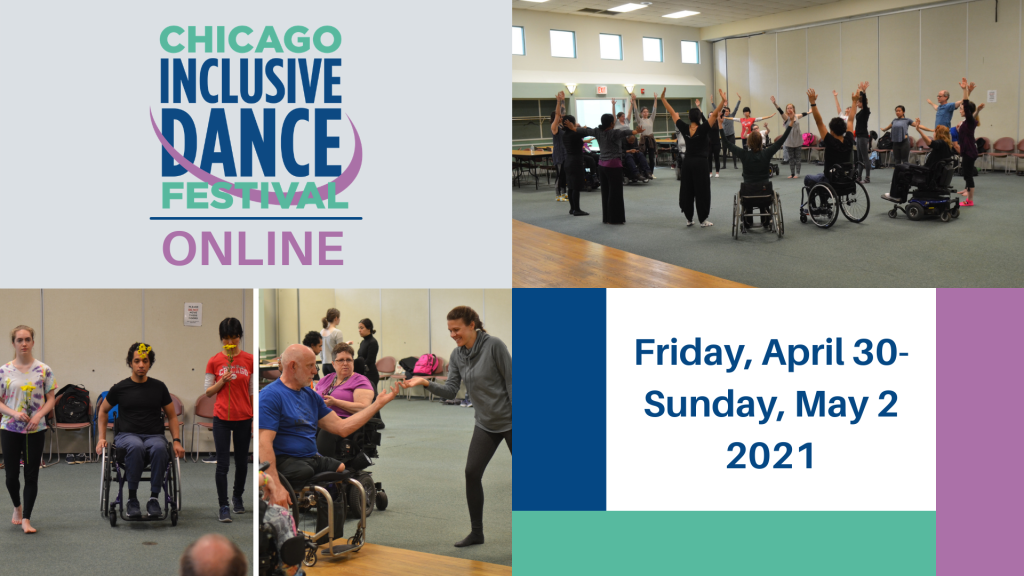 The Chicago Inclusive Dance Festival takes place online Friday April 30-Sunday May 2  showcasing the breadth of dance with and by people with disabilities. Festival includes family friendly events, and ASL interpretation and CART will be available for all live portions of the festival. Contact them for further accessibility needs
***
We are so looking forward to being together next Sunday at the 2021 BDA Gala as we celebrate our community — and look forward to a brighter future. 
Tickets start at just $10 and every ticket purchased for $250 and above gets you a bottle of sparkling wine delivered to your door * (where available, must be 21+)
If you can't attend, please consider making a donation to support our ongoing work.
At times like these, every dollar makes a difference.Thank you!