Congratulations to Cambridge Arts grantees for these dance and dance-related projects. What a great mix of exciting initiatives!
Jimena Bermejo
¡Bordes Borders Bordes! is a movement exploration between 6 choreographers, 3 from Greater Boston and 3 from Puerto Rico negotiating physical, mental, emotional, geographical, and technological boundaries within themselves, with each other, and in dialogue with music created for the project by Guarionex Morales-Matos. The exploration among the dancer/makers will develop into a 45-minute live event presented at The Dance Complex's "Complex@Canal
Dance in the Schools (CPS)
Dance in the Schools (DIS) brings a team of Dance Teaching Artists to the 12 Cambridge Public School (CPS) classrooms to integrate dance and creative movement into the academic and arts curricula. The 25 th anniversary of this program will offer hybrid programming options (in-person classroom and remote sessions)
The Flavor Continues
Support for studio space for street and club dancers to choreograph, practice, teach, session, and collaborate for rehearsals, performances, and more.
Jean Appolon Expressions, Inc.
Supporting JAE's free, year-long Teen Apprentice Program which aims to educate local teens in the art of dance, specifically Folkloric Haitian and Modern, and to foster resiliency through social connections, movement, and music.
Urbanity Dance
Urbanity Dance at the Multicultural Arts Center in Cambridge featuring new works choreographed by Nailah Randall-Bellinger, Meg Anderson, Teddy Forance, and Key'Aira Lockett.
Vivien Wu
Screening of Latin dance film exploring the cultural impact of the African diaspora and the relationship between the US, Caribbean, Europe, & Africa at the Cambridge YWCA.
Cambridge Hip-Hop Collective
Free Bridgeside Cypher and production of videos.
Karen Wilk Klein
Closing the Circle project brings teenagers and adults over seventy into joint interdisciplinary collaborations of poetry and dance. The process model is teXtmoVes, a group of local poets, dancers, and musicians who collaborate on embodying poems for performance.
Abilities Dance
Free tickets for Cambridge Public School students and broader after-school programs to Abilities' April 2021 production at the Multicultural Arts Center.
Cambridge Community Center for the Arts
Events and production services in collaboration with Multicultural Arts Center
Tune into Arts Education for All: Advocate and Lobby to Bolster Collective Impact on Tuesday, March 15th at 2PM. Featuring Isaac Brown, Erin Grant, Krystal Johnson, Jamie Kasper, Jessica Male, and Alex Nock.
Join Clara Ramona for Joy of Flamenco classes at the Dance Complex from March 14th – April 3rd. For details, call 857-285-8526.
MASARY Studios, in collaboration with New York-based choreographer Mike Esperanza, presents "Hybrid Agencies," which investigates how state-of-the-art machine learning and AI technologies can represent, and fail to represent, the human body. This three-part event starts by inviting you to enact some facets of these technologies before the dance performance. March 16 and 17 at the Museum of Science.
Irish Cultural Centre of New England celebrates St. Patrick's Day Thursday March 17  with a full day of Irish culture including the dancers of the Heavey Quinn and Hearney schools of traditional Irish dance. You can bring your family to Canton in person, or tune in online starting at 10 AM.
Later in the week, on Sunday March 20, the first St. Patrick's Day Paradein South Boston after a two-year hiatus includes more dancing!
The BOSTON INTERNATIONAL ZOUK FESTIVAL happens March 17-21 at two venues in Watertown for adults at all levels eager to explore this high-energy Brazilian idiom.
Boston Ballet DREAMstate  includes the premier of Ballet Frankfurt dancer Stephen Galloway's DEVIL'S/eye to music by the Rolling Stones and works by Balanchine and Jiri Kylian March 17-27 back in person at the Citizen's Bank Opera House.
Don't miss an exciting weekend of dance with New England Now, featuring 18 New England dance artists at the The Institute of Contemporary Art/Boston March 18-20.  Global Arts Live partnered with NEFA and the ICA to present New England Now  Dance Platform  as part of its Regional Dance Development Initiative.
Join the Milonga Humanitarian Aid Fundraiser at the Fernanda Ghi Dance Academy on Saturday, March 19 3-7PM. 100% of donations will go to Care-USA and World Central Kitchen, two organizations supporting Ukranian humanitarian efforts. Dress in yellow and blue!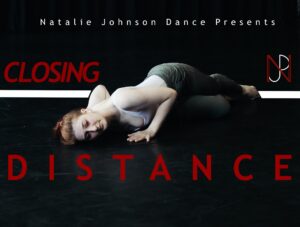 Natalie Johnson Dance presents 'Closing Distance' including the the Rhode Island premiere of "Imagined Warmth"and the world premiere of "Cocoon" March 19 at 7:30PM and March 20 at 2 PM at Ten31 Productions in Pawtucket.
José Mateo Ballet Theatre's next Dance Saturdays is Project 112: Ten Solos by Pat Catterson. Ten dynamic works by ten skilled artists – five filmed in different cities around the world and five performed live – plus commentary by Pat about her artistic process. Saturday, March 19th at 7PM.
Northshore Swing Dance hosts the Spring Formal on Saturday, March 19! Doors open at 5:30PM, Hadacol Bouncers take the stage at 6 to 7:30, then Beantown Swing takes over at 8 and they will play until 10PM.
Join Boston Salsa Central, Bachata Room and Aventura – Salsa & Bachata on Saturday, March 19th, for Salsa & Bachata Spring Flingfeaturing Bachata class at 9PM, followed by social dancing until 1:30AM, live performances, and more!
OrigiNation Cultural Arts Center is hosting auditions! Are you a dancer or have a dancer wanting to dive deeper into dance, performing and more? Come on down March 20 to audition for one of three companies.  NIA Dance Troupe for ages 16-18 at 9AM-12PM – The Aleye Boyz Troupe and Imani Jr. for ages 8-12 is from 12:30-3:30PM – Girls of Imani for ages 13-15 will be from 4-7PM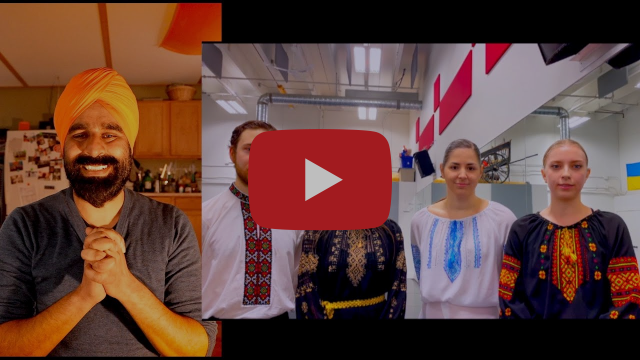 The Ukrainian Shumka dancers of Canada in Edmonton and Gurdeep Pandher of the Yukon joined artistic forces together to send love, support, hope and solidarity to the people of Ukraine. They blended Ukrainian traditional dance and Punjabi Bhangra dance together to create "one Canadian voice" for peace and unity.
Happy St. Patrick's Day, Purim, Holi (the Festival of Colors), and the Spring Equinox!

__________
Debra Cash, Executive Director